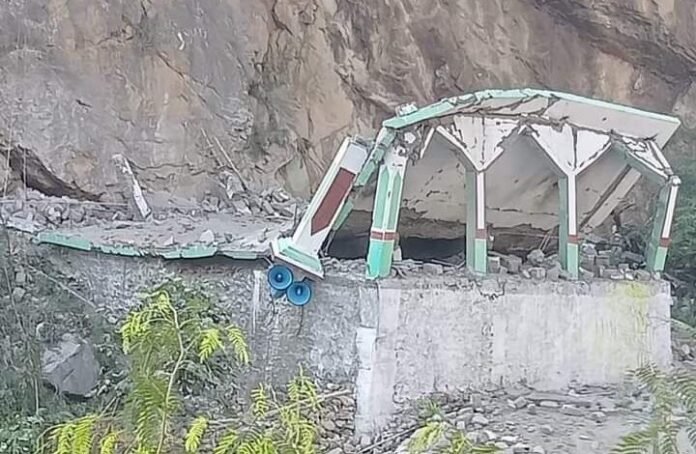 Abdul Qayyum Afridi
The CTD police station has officially registered the FIR concerning the tragic suicide blast at Khyber Jamrudu Ali Masjid. The FIR, lodged by SHO Gul Wali, has named five individuals as suspects in the case. It alleges that the facilitators of the suicide attack were Abuzar, Abdullah Shalmani, Commander Ayub, Kashif, and others.
According to the contents of the FIR, prior information about the suicide bomber and his accomplice had been received. The mosque was being searched to apprehend the attacker when the explosion occurred, resulting in the martyrdom of Additional SHO Adnan Afridi on the spot.
Following the blast, the attacker's facilitator, Abuzar, was arrested, and a pistol, cartridges, and 200 rupees were seized from him.
Also Read: KP: Japanese Mountaineers Conquer Tirich Mir Peak in Chitral
The FIR indicates that Abuzar was responsible for helping the suicide bomber, Ansar Afghani, wear the explosive jacket. Furthermore, upon Abuzar's identification, a suicide jacket and other related materials were recovered. The intended target of the suicide bomber and the facilitator was the police mobile van.
The unfortunate incident occurred at Jamrud Ali Masjid, where Additional SHO Adnan Afridi lost his life.
CCPO Peshawar, Ashfaq Anwar, stated that they had received reports of suspicious individuals in the area, prompting Additional SHO and his team to respond. The assailant attempted to flee upon spotting the police, but eventually sought refuge inside the mosque and detonated the explosives, leading to the tragic demise of Additional SHO.
Recalling the events of July 20 in Khyber district, the explosion near the main gate of the police station in Bara Bazar Tehsil Compound resulted in the loss of five lives, while seven others, including policemen, sustained injuries.
Hits: 18