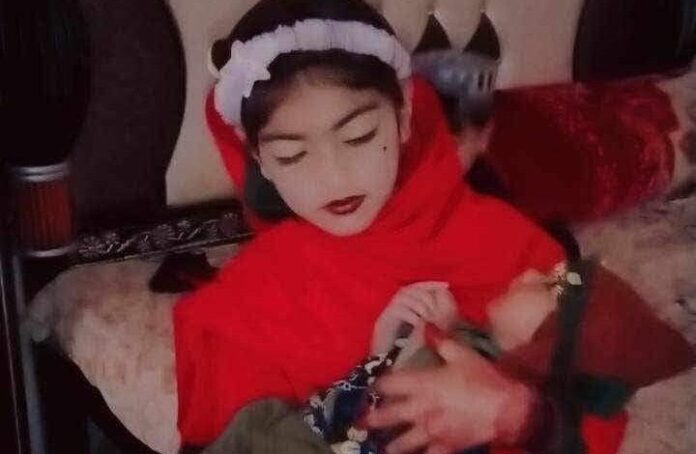 The lifeless body of a 6-year-old girl discovered in Mir Ali Tehsil of North Waziristan has shocked the local community. This tragic incident marks a disturbing first for North Waziristan, as the young girl was brutally killed.
Sumaira, a 6-year-old resident of village Zakar Khel, had been missing from her home for 9 agonizing days before her mutilated body was uncovered. According to local sources, the remains of Samira were found near a seminary in Zakar Khel, one week after her disappearance. The family members expressed profound grief, revealing that Samira had suffered a brutal stabbing.
Close to the body, a dagger and the clothes belonging to Samira were discovered. Despite notifying the police immediately, the family claims to have received no cooperation from the authorities.
Also Read: Political Temperature Rises as Monsoon Rains Descend on Pakistan
At present, it is premature to draw any conclusions about potential rape as the investigations are ongoing. The family maintains that they hold no enmity towards anyone, adding to the mystery surrounding this tragic incident.
It is essential to acknowledge that incidents of sexual violence and child murders have been on the rise in Pakistan in recent times. According to a report by an NGO dedicated to preventing sexual violence against children, the country witnessed a distressing 33% increase in such cases throughout 2022.
Shockingly, the report revealed that 4,253 children fell victim to various forms of abuse across the nation during that year.
The NGO's report also indicated that these figures represent a significant surge compared to 2021. The majority of the victims were girls, with an alarming average of over 12 children falling victim to sexual violence each day in 2022. This included a total of 2,323 girls and 1,928 boys.
Furthermore, the report emphasized that children between the ages of 6 and 15 years are particularly vulnerable to sexual abuse, with a distressing number of cases involving their family members.
Hits: 623