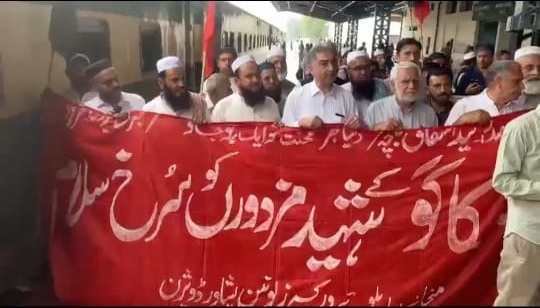 Anwar Khan
Labor unions in Peshawar held rallies at various locations to mark Labor Day. At the same time, the district administration imposed a ban under Section 144 on gathering crowds in the city due to security concerns.
The ban prohibits gatherings of five or more people in the city and will remain in place for three days.
Despite this, the labor unions took out the first rally of the day from Bacha Khan Chowk to Jinnah Park. Participants condemned the exploitation of laborers in the country and demanded the government make laws for the welfare of daily wage workers.
Pakistan Tehreek-e-Insaf had also announced a rally in the city on Labor Day, but the district administration warned of legal action against anyone who issued the statement.
The Railway Union also canceled its planned rally, while the trade union has said it will hold a rally on May 2 for solidarity with workers.
Hits: 8