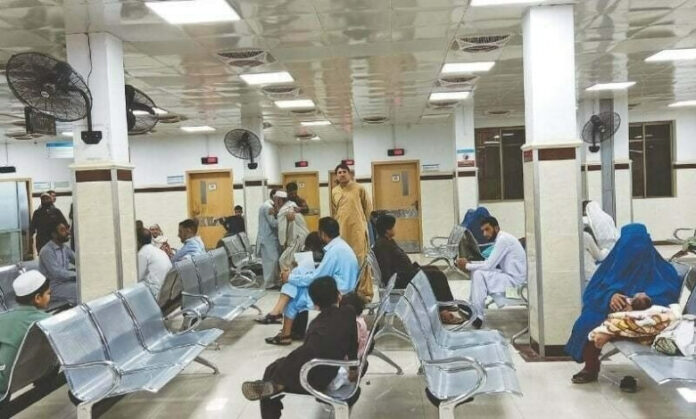 The government of Khyber Pakhtunkhwa has announced a ban on new patients seeking treatment under the Health Card Plus program in hospitals due to non-payment of state life insurance. The State Life Insurance Corporation of Pakistan has directed hospitals to stop accepting new patients under the Sehat Card Plus program panel, effectively shutting down health desks across the province.
Caretaker Health Advisor Dr. Abid Jameel has responded to the move by stating that the government currently does not have the funds to pay the 14.8 billion rupees owed to State Life Insurance. He also criticized the previous government for launching programs without adequate planning.
Also Read: Not a penny: Hayat Bibi hails Sehat Card Plus
In contrast, former provincial finance and health minister of Khyber Pakhtunkhwa and leader of Pakistan Tehreek-e-Insaf Taimur Jhagra has called for the release of the agreed-upon Rs 4 billion to ensure that people suffering from inflation are not deprived of free treatment.
Speaker Khyber Pakhtunkhwa Assembly Mushtaq Ghani has also condemned the ban, stating that it is a cruel step that denies treatment to millions of people who rely on the Health Card Plus program.
Hits: 6