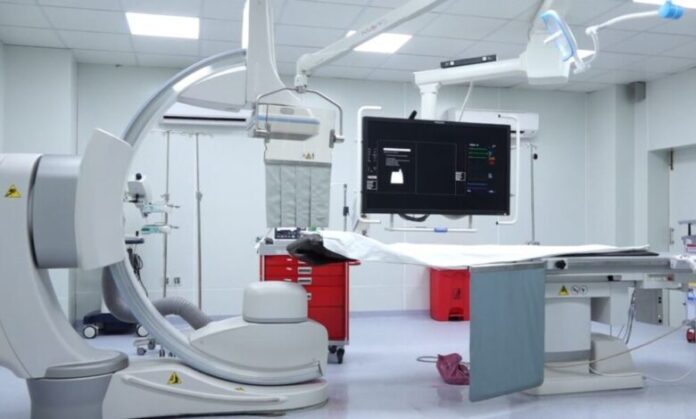 Khalida Niaz
Heart surgeries conducted under health cards have come to a halt at the Peshawar Institute of Cardiology (PIC) due to unresolved financial issues. The hospital is owed Rs. 1.2 billion by an insurance company, and the delay in releasing the funds by the government has led to this suspension.
For the past two days, the PIC has been unable to carry out cardiac operations on health card patients, causing distress among individuals suffering from heart diseases and their families. While emergency procedures are still being performed, elective heart surgeries have been put on hold due to outstanding financial obligations.
Also Read: Transgender Individuals in KP Embrace Benazir Income Support Program
The hospital usually conducts up to 70 angiography and angioplasty procedures, along with 8 open-heart surgeries daily. However, the lack of payment from the insurance company has affected the procurement of essential equipment needed for these surgeries.
As the sole cardiology hospital in Khyber Pakhtunkhwa, PIC plays a vital role in providing specialized care to patients with heart conditions. Recently, the institute introduced innovative Rota Pro technology for angioplasty, enabling the treatment of previously untreatable blocked heart arteries.
The insurance company involved has indicated that the hospital will receive its payments once the outstanding dues are settled.
Hits: 4