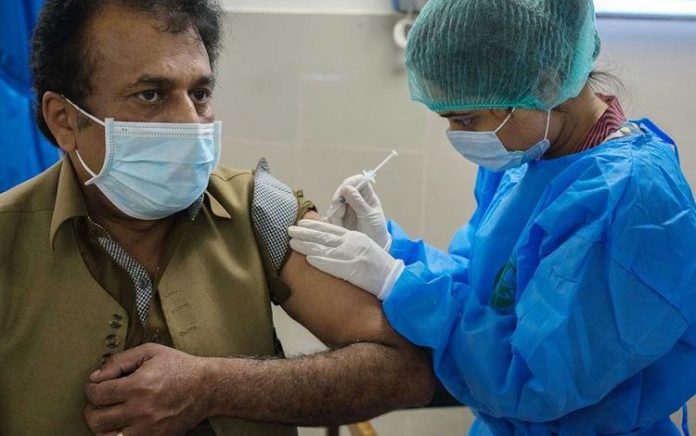 Aftab Mohmand
The Caretaker Government of Khyber Pakhtunkhwa has decided to posthumously award the Tamgha-e-Imtiaz (Medal of Distinction) to doctors, nurses, and paramedical staff who lost their lives during the COVID-19 pandemic.
The caretaker provincial government has requested the Khyber Pakhtunkhwa health department to provide details of healthcare workers who made the ultimate sacrifice in the fight against the virus. On March 23, 2024, medals of distinction will be conferred upon those who tragically fell victim to the pandemic.
The Provincial Doctors Association, a representative body of doctors in Khyber Pakhtunkhwa, has reported a total of 109 individuals who lost their lives while on duty in hospitals and health centers across various districts during the pandemic. Among them, 70 doctors, including 8 female doctors, 17 paramedics (one of whom was female), 7 nurses, and 15 Class IV employees tragically succumbed while performing their duties.
Also Read: PHC Orders Release of PTI Workers Arrested for Sweden Quran Protest
Dr. Raheel, the Vice President of the Provincial Doctors Association, expressed appreciation for the groundbreaking initiative by the provincial government.
He noted that although healthcare workers have consistently made sacrifices, this marks a significant step in recognizing their contributions. Dr. Raheel suggested that besides the planned medals, families of the fallen should receive a Martyr Package as a gesture of support.
He highlighted that during the initial stages of the pandemic, the Khyber Pakhtunkhwa government had announced a Martyr's package of Rs. 7 million for each victim's family, yet only a few have received it thus far. Dr. Raheel emphasized the importance of ensuring that all families receive the promised support. Additionally, he advocated for the bestowal of the Medal of Distinction upon the 109 fallen heroes.
Dr. Amir Taj Roghani, the provincial president of the Provincial Doctors Association, welcomed the initiative, noting that it would not only boost the morale of doctors but also motivate paramedical and other healthcare staff to continue their dedicated service.
He believed that this recognition would kindle a spirit of service among the families of the martyrs, inspiring them to contribute further to the betterment of the country and its people.
Hits: 6