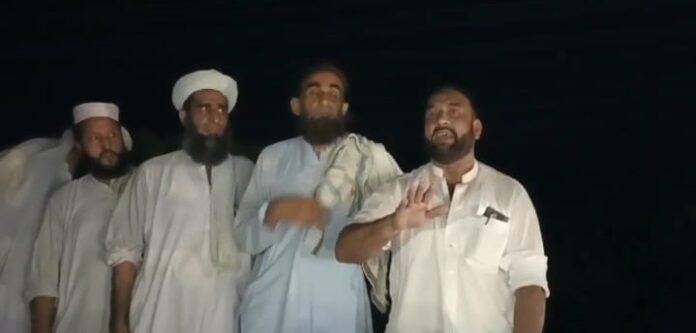 Syed Nadeem Mashwani
A distressing incident of burning the Holy Quran occurred in the Chowki Drab area of Nowshera Tehsil Pabbi. According to DSP Pabbi, the incident took place last night, and the accused, Bakhtiar, has been allegedly involved in this act.
Upon receiving the report, a significant contingent of Pabbi Police swiftly reached Banda Nabi and apprehended the accused. Bakhtiar has been taken into custody and transferred to Pabbi police station.
DSP stated that a case has been registered, and the complaint by a local citizen includes provisions of PPC section 295 B, which relates to offenses against the Holy Quran.
Also Read: ETA Test 2023 Results Announced: Saifullah Imtiaz Tops with 99 Marks
The news of the desecration of the Holy Quran triggered anger among the residents of Pabbi, Banda Nabi, Chowki Drab, and neighboring villages, leading them to gather at the Pabbi police station.
Currently, the situation remains tense in the area, and SP Investigation DSP Pabbi, along with a heavy police presence, is present at the scene to maintain control. The angry crowd is demanding a public hanging for Bakhtiar, the accused responsible for desecrating the Holy Quran.
It has been suggested that the mental state of the accused may not be stable, but this has yet to be confirmed.
Hits: 14