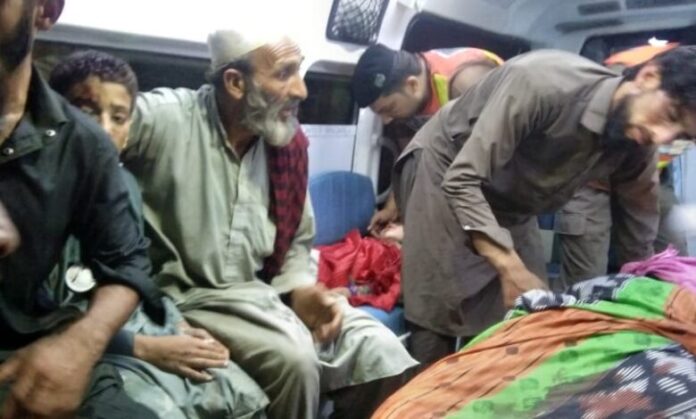 A devastating accident, on Thursday, occurred in the Tehsil Chakesar area of Shangla when a Potohar jeep traveling from Yunyal to Lanesok lost control and fell into a deep ditch. The horrifying incident resulted in the death of five people, and four others sustained serious injuries.
Rescue 1122 spokesperson, Rasool Khan Sharif, reported that the jeep was carrying nine passengers at the time of the accident.
Sadly, four occupants lost their lives immediately, and five others were injured. One of the injured victims later succumbed to their injuries at District Headquarters Hospital, Alpuri.
Also Read: Peshawar Police Repulse Terrorist Attack on Checkpoint, Preventing Casualties
The four injured passengers received immediate first aid at the hospital before the bodies of the deceased were handed over to their grieving families after post-mortem examinations.
Fatal Shooting in Bajaur Claims 3 Lives
In another tragic incident, three individuals, including local leader Haji Najibullah, were killed in the Loi Mamund area of Bajaur due to a fatal shooting by unknown armed assailants on Thursday.
The incident occurred when the perpetrators opened fire on a vehicle in the Malangi area of Loi Mamund Tehsil, resulting in the immediate deaths of the three occupants.
The culprits managed to escape from the scene, leaving behind a trail of grief and sorrow.
Hits: 6