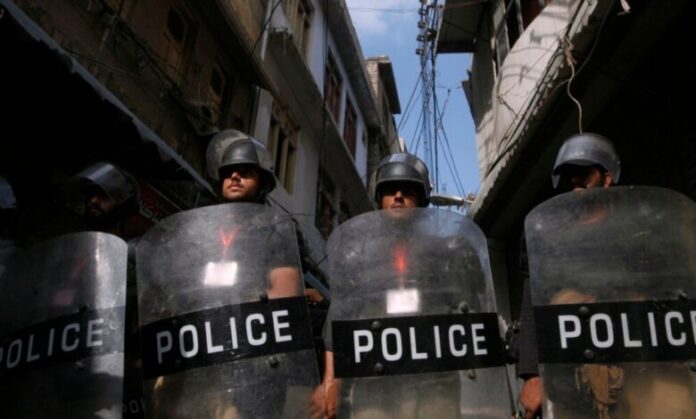 In another attempted terrorist attack on Peshawar police, an assault on the Riaz Shaheed Checkpoint in Sarband was met with effective retaliatory action by the police. The terrorists opened fire at the checkpoint, but the brave officers present at the post quickly responded, forcing the attackers to flee.
Fortunately, there were no casualties reported in the attack. As soon as the incident was reported, a heavy police force rushed to the scene to secure the area.
SP Cantt Waqas Rafiq revealed that eight terrorists attempted to approach the checkpoint under the cover of darkness.
Also Read: Perilous Struggle: Journalists in Afghanistan
However, due to the high alert and timely response of the police, the terrorists' plans were thwarted, and their attack was repelled. Modern equipment played a crucial role in foiling the nefarious aims of the militants.
It's important to note that this is the fourth terrorist attack in Peshawar and Khyber in the past 48 hours. Prior to this incident, Riaz Shaheed Checkpoint was targeted by terrorists on June 7 as well.
Moreover, last night, extremists opened fire at the police gate of Regi Model Town, resulting in the death of two officers and injuries to two more.
Additionally, on Thursday, four police personnel lost their lives in a suicide blast near Tehsil Compound in Khyber's Bara Bazar.
Hits: 14