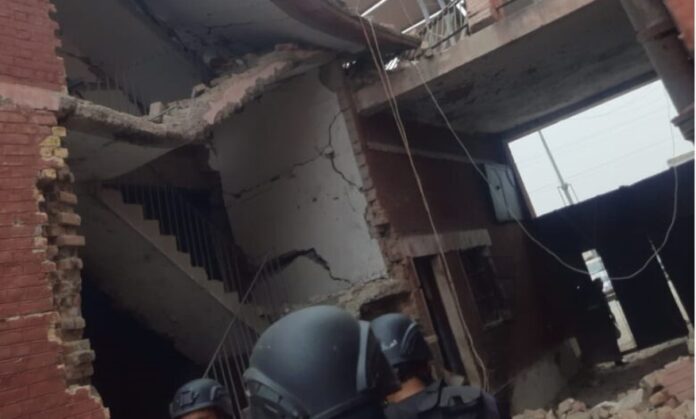 The death toll from the suicide blasts near the police station in the Bara Bazar area of Khyber tribal district, Khyber Pakhtunkhwa, has now reached four.
Earlier, Reseco 1122 spokesperson Bilal Faizi reported that several police personnel were injured in the blast, with six receiving first aid and three being shifted to Hayatabad Medical Complex for further treatment.
Khyber Police Spokesperson Zaheer Khan confirmed the attack and stated that it occurred on the tehsil compound in Bara, where the police station and other offices are situated.
Also Read: Police Officers Killed in Terrorist Attack at Check Post in Peshawar
According to IG Khyber Pakhtunkhwa Akhtar Hayat, two terrorists attacked the compound. One assailant attempted to enter through the main gate, while the other approached from the rear. However, both attackers were stopped from entering the building, and they were eventually killed in the exchange of fire with the police.
Samples of the attackers' organs were collected for DNA testing, as stated by the IG Police.
It is essential to mention that just two days ago, a suicide blast near FC's vehicle in the Hayatabad Phase 6 area of Peshawar resulted in injuries to eight security forces personnel.
Furthermore, last night, two policemen were killed, and two others were injured in an attack on the policemen stationed at the gate of Peshawar Regi Model Town.
Hits: 47