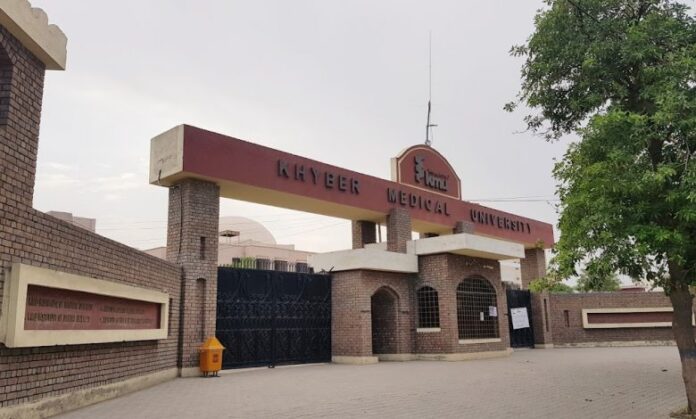 In a significant move aimed at aiding Afghan students affected by years of conflict, Khyber Medical University (KMU) in Peshawar has decided to open its doors to Afghan male and female students for all BS programs, charging them the same fees as their Pakistani counterparts.
The decision emerged from a high-level meeting at KMU, with the objective of providing educational opportunities to Afghan students and addressing the pressing need for trained medical professionals to tackle Afghanistan's healthcare challenges.
Present at the meeting were key figures including Vice Chancellor KMU, Professor Dr. Ziaul Haque, Director Dr. Zohaib Khan, Director IPMR Dr. Irfanullah, Director Finance Waseem Riaz, and Deputy Consul General of the Afghan Consulate in Peshawar, Mufti Noorullah Hotak, alongside Maulana Muhammad Tahir Nafis, Shahidullah Zaheer, and other concerned officials.
Also Read: Soaring Inflation Forces Pet and Bird Lovers to Part Ways
The meeting highlighted the four-decade-long conflict in Afghanistan, which has left a substantial portion of the population disabled and struggling to access healthcare due to the war's devastating impact on infrastructure. KMU's Vice Chancellor reassured the Afghan delegation that the university warmly welcomes Afghan students for admission into all BS programs, including Physiotherapy and Pharmaceutical Sciences. KMU is committed to providing Afghan students with all necessary facilities and support.
Since the previous academic year, KMU has already taken the commendable step of charging Afghan students the same fees as Pakistani students across all programs, including medical and dental courses. This decision, despite financial challenges, is driven by the aim of offering quality medical education to Afghan students, thereby assisting Afghanistan in addressing its healthcare issues.
Mufti Noorullah Hotak clarified that reports of a ban on women's education by the Islamic Emirate of Afghanistan were mere propaganda. Educational curriculum reform efforts are underway, with changes implemented up to grade 9. As soon as the curriculum restructuring is complete, education will resume for female students. The Islamic Emirate of Afghanistan is committed to not banning women's education and employment. These are temporary measures, and educational institutions will welcome female students once conditions are favorable.
He expressed gratitude for KMU's initiative to admit Afghan students and voiced optimism about the enduring and strengthened relations between the two neighboring nations. He also acknowledged the efforts to establish a KMU campus in Kabul and pledged full cooperation from the Islamic Emirate of Afghanistan in this endeavor.
Hits: 26