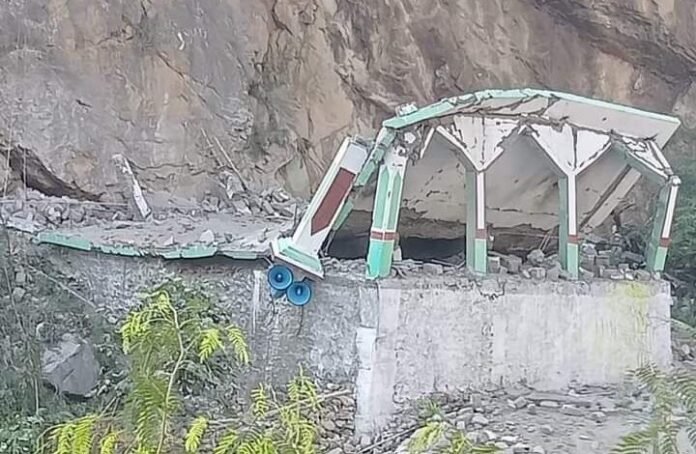 The Counter-Terrorism Department (CTD) of Khyber Pakhtunkhwa has announced the arrest of individuals believed to be responsible for the detonations in the Bajaur, Bara, Hayatabad, and Jamrud areas.
According to DIGCTD Sohail Khalid, the banned TTP (Tehreek-e-Taliban Pakistan) is linked to the recent string of four explosions, with the Bajaur incident being a collaborative effort between ISIS and TTP.
In a press conference held in Peshawar, Sohail Khalid revealed that the outlawed Tehreek-e-Taliban had initially distanced itself from the Ali Masjid Jamrud blast. However, the CTD had received preemptive intelligence regarding the attack from sources within TTP before the explosion occurred.
Also Read: Mohmand: Bitter Gourd Epidemic Threatens Farmers' Livelihoods
In the aftermath of the attack, an individual named Abuzar was apprehended at the site, identified as a facilitator. The mastermind behind the blast, Ayub Shah, hailing from the Shah Kas region in Khyber district, is currently residing in Nangarhar, Afghanistan.
The investigation points to an attacker named Ansar, an Afghan national who legally entered Pakistan just five days prior. His intended target was a police or Frontier Corps (FC) convoy.
Highlighting the complex dynamics, DIG Sohail Khalid underlined that the Bajaur blast was a result of combined efforts between ISIS and TTP. Moreover, the TTP's involvement extends to the other blasts as well.
Sohail Khalid affirmed that a substantial number of suspects implicated in the Bajaur, Hayatabad, and Bara incidents have been taken into custody.
Hits: 19