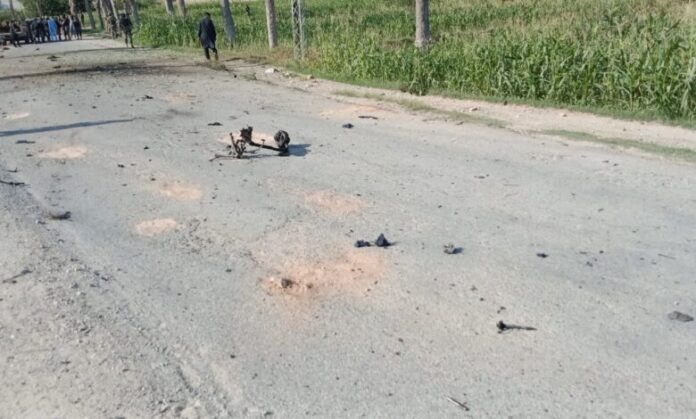 A suicide blast has rocked the Bajaur district, targeting a Frontier Corps (FC) vehicle and leaving 7 individuals wounded, including security personnel.
According to Bajaur Police, the explosion occurred near Khalozo Hospital, engulfing a government vehicle in flames. Among the casualties, 5 security personnel and 2 civilians sustained injuries from the blast.
The incident took place on an FC vehicle, with the wounded promptly transported to a nearby hospital for medical care.
Also Read: Empty Promises: Utility Stores in Peshawar Fail to Deliver Relief
In the aftermath of the explosion, the police and security forces swiftly cordoned off the surrounding area to secure the scene.
This incident follows a devastating suicide blast that took place on July 31 during a workers' convention of Jamiat Ulema-e-Islam in the Khar area of Bajaur. The prior blast resulted in the tragic loss of 56 lives and left 123 individuals injured.
Hits: 30