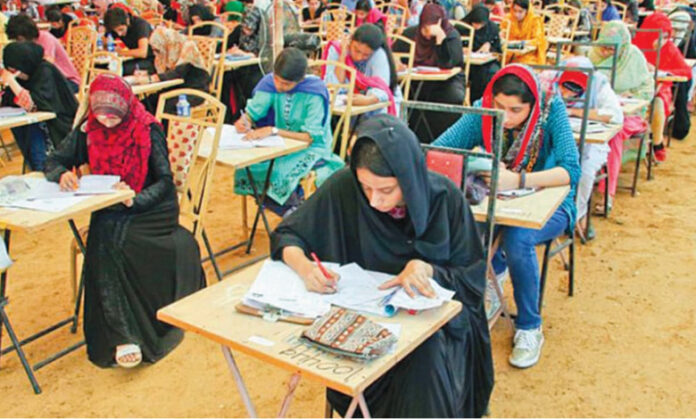 The caretaker cabinet of Khyber Pakhtunkhwa (KP) has decided to re-conduct the Medical and Dental Colleges Admission Test (MDCAT) following a recent scandal.
This move comes as the result of an ongoing case in the Peshawar High Court regarding the MDCAT controversy. The provincial cabinet has approved the decision to hold the re-test, with plans for it to take place within six weeks.
The MDCAT scandal has raised serious concerns about the integrity of the entrance test for admission to medical and dental colleges. Several cases of cheating by candidates during the recent MDCAT were reported to the police. In total, 46,612 candidates participated in the entrance test for government and private medical and dental colleges in Khyber Pakhtunkhwa.
Also Read: CTD KP Unveils List of 135 Most Wanted Terrorists with Bounty Rewards
As a result of the allegations and ongoing investigations, the Peshawar High Court had previously ordered a ban on the release of MDCAT results. The court issued this decision following 23 petitions filed by affected students and candidates through the Human Rights Cell of the High Court. The case is currently being heard, and the provincial cabinet's decision to re-conduct the MDCAT test will be submitted to the Peshawar High Court for consideration.
The move to re-conduct the MDCAT test aims to address the concerns raised by students affected by the scandal, providing them with a fair opportunity to pursue their aspirations in medical and dental education.