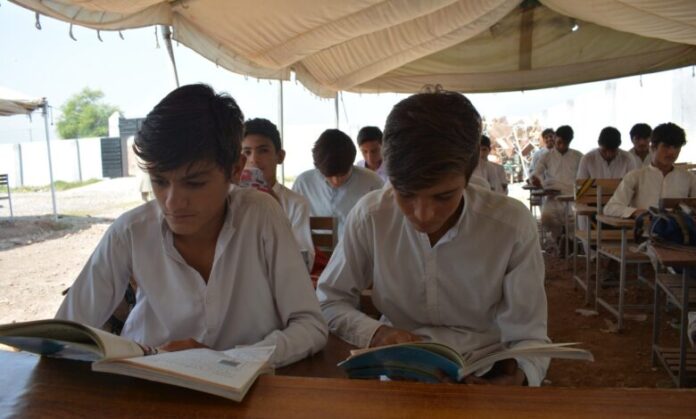 Rehan Muhammad
Zakir Khan, a 16-year-old resident of Kamran Kaly (village) in central Kurram, recently completed his matriculation exams at Manato High School in his locality. However, continuing his education poses a significant challenge for him, as there is no higher secondary school in the area. The nearest option, Sadda Bazar, is located 30 km away, and Zakir cannot afford to travel there and stay in a hostel due to financial constraints.
Zakir's father works as a farmer, but with the recent inflation, he finds it difficult to send his son to Sadda Bazar for higher education. Zakir's elder brother also faced similar financial difficulties and couldn't carry out his education after matriculation.
Speaking to TNN, Zakir Khan expressed his desire to pursue further studies, but the lack of nearby educational institutions and financial hardships have become major obstacles in his educational journey.
Also Read: Lachi Zaman Triumphs in Provincial Mukha Tournament Held in Mardan
Zakir's story is not unique, as more than a hundred matriculation students in Central Kurram face similar challenges every year. Only a handful of students can afford to study outside their locality.
Ghazni Gul, a teacher at Manato High School, emphasized the need for a higher secondary school or college in the area. He mentioned that the current high school serves a population of over one lakh, with 681 children from Mandan, Zemasht, Ali Sherzai, and Khawaidad Khel studying there. Establishing a higher secondary school or college would provide these children with better opportunities to continue their education seamlessly. The local elders have repeatedly demanded the construction of a higher secondary school in the area.
When contacted, Mohammad Naeem, the Chairman of Central Kurram VC Mandan, stated that a higher secondary school building was constructed in Manato and Langro Murghan in 2017 with the support of the Pakistan Army, following public demand. However, these schools are yet to be staffed, despite numerous requests to the relevant authorities. The lack of attention to this matter has been a source of frustration.
It is worth noting that District Kurram has a total of 681 schools, including 502 primary, 92 middle, 70 high, 7 higher secondary, and 15 mosque schools. These schools cater to over 80,000 students in total. However, 20 schools are currently inactive due to the non-return of teachers.
Lower and Upper Kurram districts have relatively better educational facilities, while the shortage of teachers is a significant factor contributing to the low education rate in Central Kurram. The education department is actively recruiting new teachers each year to address this shortage, and efforts are underway to fill the gaps soon.
Regarding the commencement of education in Manato and Langro Murghan Secondary Schools, Faridullah Mehsud, the Education Officer of District Kurram, explained that the post-selection process has been delayed by the Finance Department due to the merger of FATA, the ongoing COVID-19 pandemic, and financial challenges in the province. However, the Education Department is making all possible efforts to start classes at the earliest in these schools.
Hits: 20