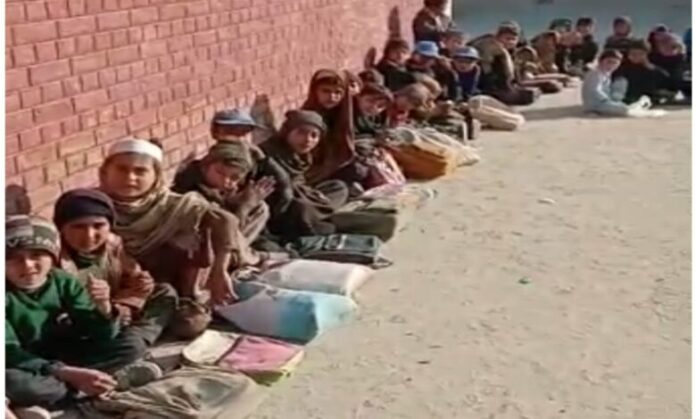 Ghaulam Akbar Marwat
Parents and students of a primary school in Lakki Marwat district have protested against the non-appointment of teachers of at their village school.
Residents of Wanda Mir Alam locality of Dara Tang union council of the district said that no teacher has been assigned to the school for past several months. They said that the absence of the teacher was disrupting the studies of their children.
On Friday, the students of the primary school and their parents protested against the absence of the teacher at the school. They said that the education was their basic constitutional right; therefore, government should immediately appoint teachers to the school. The protesters also closed the Wanda Mir Alam school in protest against the non-appointment of the teachers.
Azizullah Khan, a local, told media personnel that there was only single teacher has been working at the school for the past several months. He said that there were 150 children students enrolled in this school and a single teacher could not properly educate so many children.
Therefore, we will keep the school closed till the education department appoints additional teacher to this primary school.
Qayyum Khan, another local told said that they brought the issue of non-appointment of teachers with the local education department officials but to no avail.
However, he said that despite their requests, the education department officials appeared to be hell bent on darkening their children future.
Besides, he also warned that in case of failure to do so they will be forced to prolong their protest. He demanded reconstruction of the school dilapidated building
Haji Yousaf Khan, a local elder said that appointment of additional teachers was very crucial for the area. He also demanded reconstruction of the school dilapidated building.
Education department officials were not available for comments.
Hits: 29