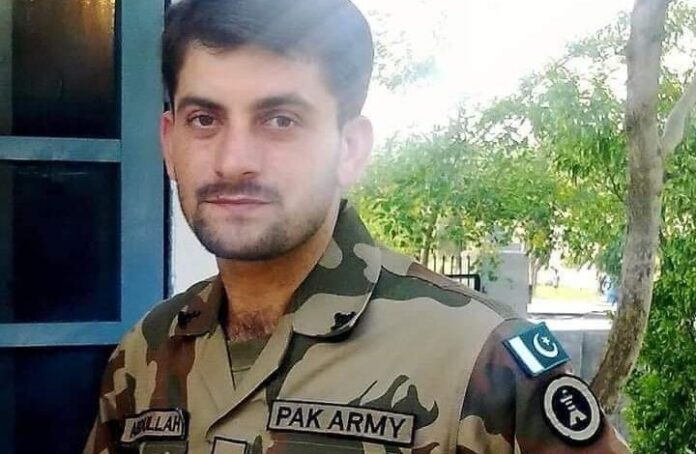 Khyber District: Major Mian Abdullah was martyred in an encounter with terrorists, while a policeman was killed in Tirah Maidan Bar Qambarkhel.
In a recent operation conducted by security forces in the Shahkas area of Khyber district, Major Mian Abdullah Shah (33 years old, resident of Kohat) valiantly led the operation from the front but tragically lost his life during an intense exchange of fire with terrorists.
The operation aimed to eliminate the terrorists and involved setting up blockades to prevent their escape.
Also Read: Pakistan Approves Barter Agreements with Neighboring Countries
The Inter-Services Public Relations (ISPR), the media wing of the Pakistan Army, reported that three terrorists and their facilitators have been apprehended. Efforts are underway to clear the area of any remaining terrorists.
In a separate incident, an unidentified group of armed individuals abducted Police Officer Ajmal Khan, son of Umbra Khan, from a cricket ground in Tirah Maidan Bar Qambarkhel.
He was later found shot dead in an undisclosed location in the remote valley of Ghalbai in Tehsil Bara. The body of the deceased officer has been transferred to Peshawar for further examination through a post-mortem.
Hits: 31