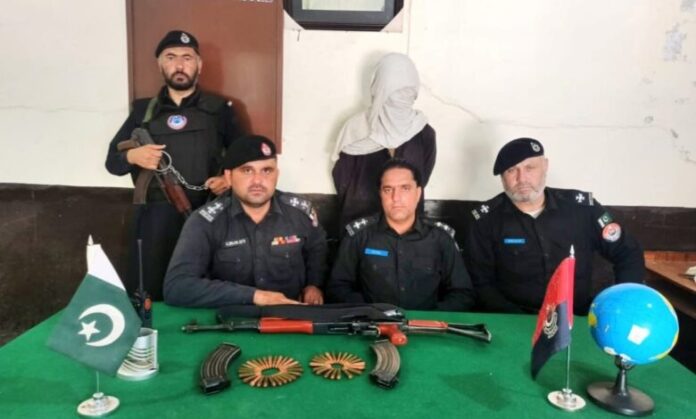 Ali Masjid Police in Khyber District successfully apprehended a man accused of brutally killing his father and wife and holding children hostage in Lala Cheena.
The police swiftly responded to the incident, led by SHO Ali Masjid Gul Wali under the supervision of DPO Khyber Saleem Abbas Kalachi.
They surrounded the house, executed a professional operation, and safely rescued the hostage children.
Also Read: Hospital Owner in Peshawar Faces Charges; Sealing Under Consideration
The accused, identified as Armanullah, was taken into custody, and several Kalashnikovs and magazines were recovered from his possession. The suspect has been transferred to Ali Masjid lockup for further investigation.
DPO Khyber praised the police officers and officials for their prompt action in apprehending the accused and ensuring the safe recovery of the children.
Hits: 9