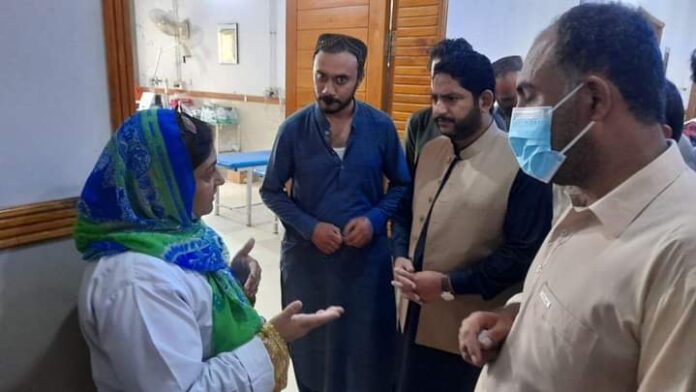 Abdul Kareem
Many of Balochistan flood affectees are still waiting for compensation authorities had announced for deaths and injured.
Mujeebur Rehman, a resident of Quetta, lost his house to devastating August floods of last year.
"Roof and walls of my house collapse due to floods on August 25, 2022, resulting into injury of my son and brother," Mujeeb said.
However, he said that has not received any compensation or aid from the authorities for his losses so far. He said that he had received a code from district administration, one each from provincial and federal governments for compensation for the wounded. "Whenever I approach authorities for compensation money, they tell me that no announcement has been made for the injured so far," he said.
He said that the relevant officials have seen his injured relatives with their own eyes. "They visited us at hospital as well saw our home," he said.
Besides, he said that the authorities had also assured them of government assistance for their losses. However, he said that no help has been extended to them so far.
Balochistan government stance
Farah Azeem Shah, a spokesperson for Balochistan government told TNN that process of compensation to deaths and injured has been completed. He said that government paid Rs 1 million to the death and Rs 2,000 for the injured.
"Process of compensation to the injured has been completed," she said.
On the other hand, Provincial Disaster Management Authority data shows that a total of 336 were killed and 187 others were injured during last year floods.
Balochistan government had announced Rs 1 million in compensation for deaths and Rs 200,000 for the injured.
However, many people like Mujeebur Rehman are still waiting for payment of the compensation for injured and deaths even more than six months after floods.
Hits: 13