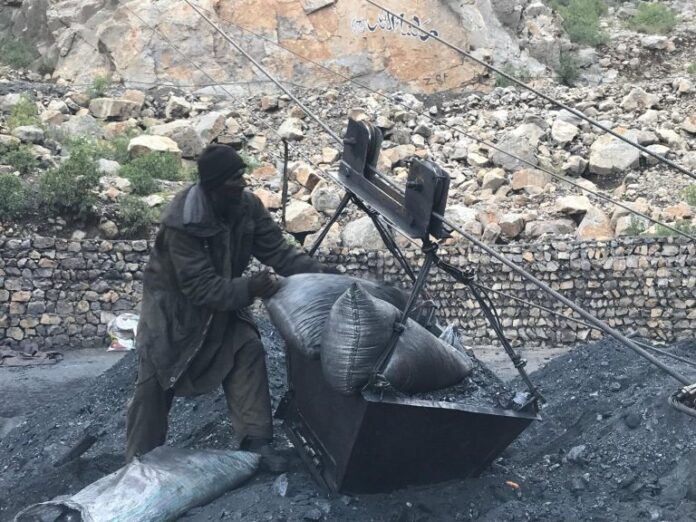 DARRA ADAMKHEL: An explosion in the coal mine in the Akhurwal area of Darra Adamkhel left a miner dead and four others injured.
Sources said that an explosion due to gas took place in the Zahid coalmine, which left five miners trapped. Rescue teams from Kohat and Peshawar were rushed to the site to pull out the miners. On the other hand, rescue sources said that of five trapped miners, they pulled out four in injured condition while the fifth one was found dead.
Rescue 1122 Kohat in a statement said that the incident took place in the mountainous Akharwal area of Darra Adamkehl on Tuesday night, wherein a laborer was buried beneath debris. Besides, a local working to rescue the trapped miners also fainted inside the mine.
Rescue teams from Kohat and Peshawar started a search and rescue operation late on Tuesday night and pulled out one person alive while the other was found dead.
Darra Adamkhel area of Kohat district, on the southern fringes of the Peshawar, has emerged as hub of coalmining in the province.
However, Media reports said coal mines of the Darra Adamkhel have daily output of around 1,000 tons of coal. Besides, this area has hundreds of coalmines that employ over 15,000 miners.
However, due to poor safety and oversight, coalmine accidents are common in the area and leave many miners dead and crippled for the rest of their lives. Majority of the miners working the Darra Adamkhel coalmines are poor laborers from the Shangla district and majority of its male population works in coalmines across the country.
IndustrialALL Global Union, which represents 50 million workers in 140 countries in the mining, energy and manufacturing sectors, in a report last year said that about 150 workers were killed in mine accident during the year.
Hits: 32