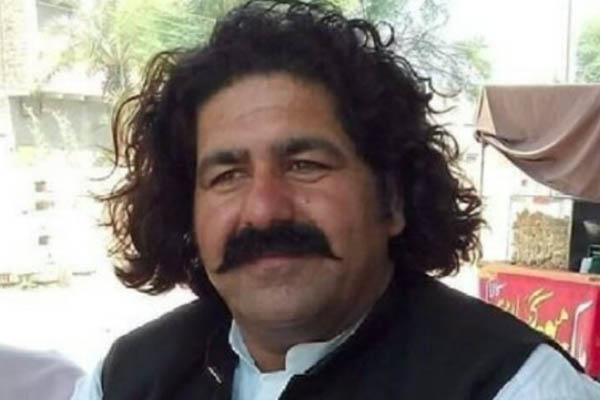 Peshawar: Ali Wazir, a Member of the National Assembly and prominent PTM leader from South Waziristan, has been apprehended. According to sources, he was arrested at the Damdel check post while traveling with his colleagues toward Miranshah.
The police had reportedly been seeking Ali Wazir and other PTM leaders for delivering speeches against institutions. Following his arrest, he was transferred to Miranshah, the capital of North Waziristan.
Also Read: Peshawar's Gold Market Struggles Amid Inflation and Economic Challenges
Sources revealed that Ali Wazir was en route to North Waziristan to join an ongoing protest against the detention of PTM activists over the past few days. The Federal Investigation Agency (FIA) has also initiated an investigation against Ali Wazir, Manzoor Pashteen, and others for their speeches critical of institutions.
It is important to note that Ali Wazir, who had previously spent over two years in jail, was released on February 14 earlier this year. However, local police have yet to confirm his recent arrest.
Hits: 20