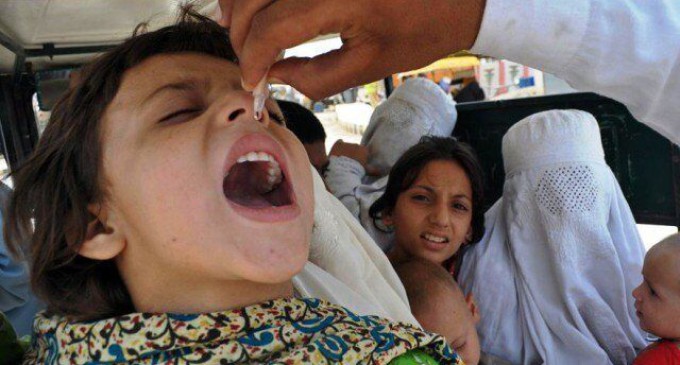 Abid Khan
In a troubling incident, an anti-polio team in North Waziristan fell victim to an attack by unknown armed suspects, resulting in the tragic death of one police officer and the injury of another.
The Deputy Commissioner of North Waziristan reported that the incident occurred in the Spinwam Tehsil of the region. The police officers responsible for ensuring the security of the anti-polio team came under fire, leading to the unfortunate loss of one officer's life and the injury of another.
Following the attack, security personnel swiftly cordoned off the area and initiated a thorough search operation to apprehend the perpetrators responsible for this heinous act.
Also Read: Assessing the Impact and Unfulfilled Promises: Five Years After FATA Merger
It is worth noting that just a few days ago, a similar incident took place in Tirah Valley of the Khyber district, where unidentified individuals targeted the polio team, resulting in injuries to three police personnel.
Furthermore, last month in Nowshera, there was an alarming incident where gunfire was directed at the policemen assigned to protect the polio team. Fortunately, both the polio team and the policemen remained unharmed due to their swift response and the suspect sustained injuries from the retaliatory fire by the police.
According to the police, this recent attack targeted a policeman who was on duty alongside the polio team during an anti-polio campaign in the Kalan Khandar area of Nowshera. In a valiant act of self-defense, the policeman returned fire, successfully injuring the assailant.
Authorities are actively investigating these incidents to ensure the safety of future anti-polio activities and to bring the culprits to justice.
Hits: 10