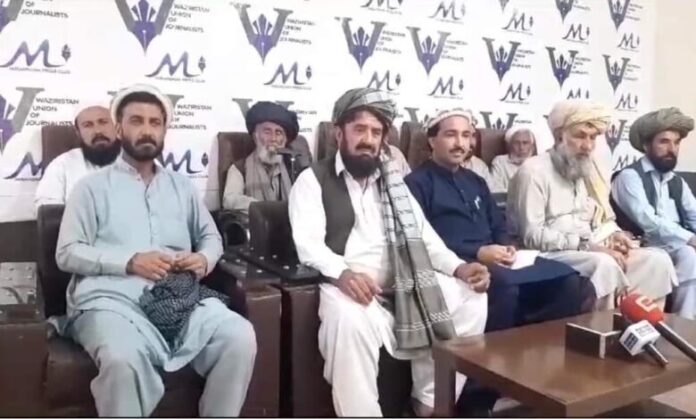 Muzzamil Dawar
Traders from North Waziristan are issuing a stern warning of protest if they are not promptly compensated for the loss of Miran Shah Bazaar.
Sanaullah Khan, Chairman of the merchant community in Miranshah Bazar, held a press conference at the Miranshah Press Club alongside his colleagues. He expressed the merchant community's immense losses resulting from the complete collapse of Miranshah Bazaar during Operation Zarb-e-Azb. Despite repeated government assurances that business losses would be rectified, the traders are still awaiting compensation.
Khan revealed that a sum of PKR 1.5 billion was approved for their business community in 2018, yet they have not received these funds. To date, only 2520 out of 6269 businessmen have received compensation, leaving the majority in a state of limbo. Although they were informed that the cabinet would approve their compensation amounts in September 2023, no such disbursements have occurred.
Also Read: Student Fatally Shot in Daylight Robbery in Peshawar
The North Waziristan traders demand swift action from federal and provincial government officials and the district administration. They expect the release of compensation checks to their community by Monday, emphasizing that any further delay will prompt strong protests.
Haji Sher Wali Khan Darpa Khel stressed the severe difficulties they face, unable to conduct business as they await compensation that could reignite their economic activities. He pointed out the dire health situation of patients unable to afford treatment and urged the government to promptly release their compensation checks to alleviate their predicament.