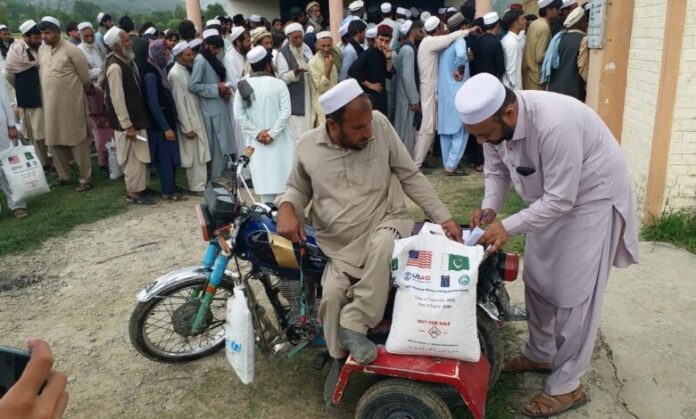 In Khyber Pakhtunkhwa (KP), multiple districts are actively participating in the distribution of seeds to farmers as part of USAID's Economic Rehabilitation and Development Program. This initiative aims to enhance food security and agricultural development in the region. Recently, the Orakzai district successfully provided certified seeds of maize, sunflower, and beans to around 28,00 farmers, including 20 percent representation from women, minorities, transgender individuals, and differently-abled persons.
The distribution of various certified seed varieties, specifically tailored for the Kharif season of 2023, played a vital role in empowering farmers to improve their crop production. The program has carefully selected seed varieties that are well-suited for the local climate and soil conditions. By leveraging these improved seeds and adopting modern farming techniques, farmers are expected to witness higher yields and improved sales at better prices.
Also Read: Lack of Staff and Facilities Forces Girls in Chagharzai Tehsil to Attend Boys' Schools
Muhammad Irfan, the District Agriculture Officer of Orakzai, highlighted the significance of the program, emphasizing how it offers an excellent opportunity for farmers to enhance their agricultural output and ensure food security in the area. With the aid of these certified seeds, farmers can contribute to the overall economic growth and prosperity of their families and communities.
It's worth mentioning that the aid package includes F1 hybrid sunflower seeds for 400 farmers to cultivate on 0.5 acres, bean seeds for 400 farmers on 0.5 acres, and corn seeds for two thousand farmers to grow on 0.5 acres. Each recipient is provided with a verified badge to authenticate the quality and origin of the seeds. In total, an area of 1,400 acres is being cultivated through this program.
Maize, being the third most important crop in Pakistan after wheat and rice, holds immense agricultural significance. However, its average yield in the settled districts of Khyber Pakhtunkhwa stands at 1.9 tonnes per hectare, while in the merged districts, it is only 1.09 tonnes per hectare (57 percent of the settled districts).
Experts attribute this lower productivity to several factors, including the lack of high-yielding maize varieties, outdated farming techniques, inadequate utilization of agricultural inputs, and insufficient water resources for irrigation.
Local residents express their optimism regarding the assistance provided through the USAID Economic Rehabilitation and Development Program.
They believe that this endeavor will greatly contribute to increasing maize productivity and yield, along with other crops, in the Orakzai district. By empowering farmers and enhancing their agricultural practices, this initiative has the potential to drive sustainable development and prosperity in the region.
Hits: 55