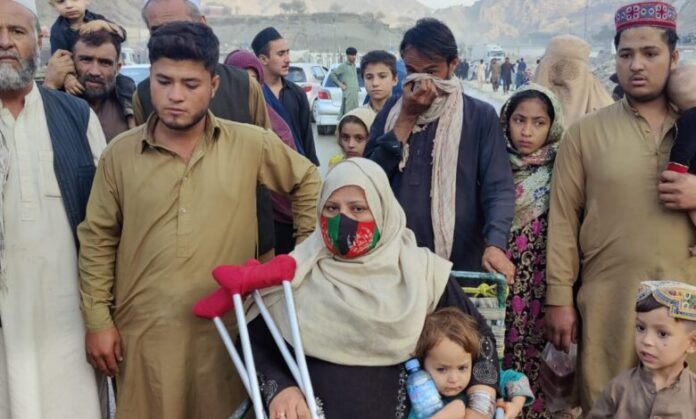 The Afghan Commissionerate has reported that more than 156,000 Afghan citizens have returned to their home country from Pakistan. This repatriation process for illegal Afghan residents has been ongoing since October 1.
In the past 24 hours, an additional 9,000 Afghan citizens made their way back to Afghanistan through the Torkham border.
Also Read: Afghan Ambassador and Consul General Commend Facilities at Landi Kotal Holding Centre for Returnees
Data collection at the holding center was conducted by NADRA staff, revealing that a total of 156,000 Afghan nationals have voluntarily returned to Afghanistan since the initiation of this repatriation effort on October 1.
The deadline for illegal foreign residents to leave Pakistan expired on November 1. Official sources confirm that Afghan citizens residing unlawfully are granted entry into Afghanistan after undergoing registration at the Landi Kotal entry point camp in Khyber.