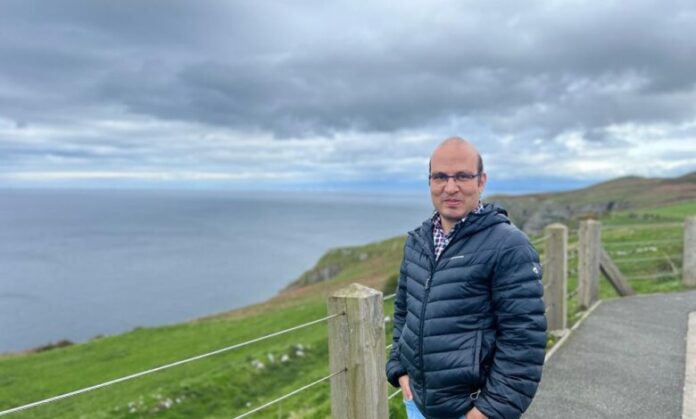 Aftab Mohmand
Dr. Abidullah Khan, a young scholar hailing from Battagram, has made history by becoming the first Pakistani doctor to attain a Ph.D. in insulin research from England.
When reached for comment, Faizullah Jan, Abidullah Khan's elder brother and the Director of Labor in the Hazara Division, expressed immense pride and joy on behalf of the entire family. Dr. Abidullah Khan completed his matriculation from the Abbottabad Board and pursued his FSC studies at Islamia College Peshawar.
During his academic journey, Abidullah Khan also achieved distinction as a position holder in the FSC examinations conducted by the Peshawar Board. Following his outstanding FSC performance, he secured the top position in the province on the entrance test for medical college admission. Subsequently, he earned admission to Khyber Medical College Peshawar before furthering his education in England after obtaining an MBBS degree and specialization.
Also Read: Explosion Injures Senator Hafiz Hamdullah and Three Others
Faizullah Jan shared that Abidullah Khan embarked on a Ph.D. program while pursuing his studies in London. In the 2022-23 academic session, he not only became the first Pakistani doctor to successfully complete a PhD in insulin research but also earned a prestigious global standing.
According to Faizullah Jan, Dr. Abidullah Khan has also developed a new insulin formula for diabetic patients, showcasing his groundbreaking contributions to medical science. Abidullah plans to continue his educational journey by pursuing a post-doctorate, with high hopes within his family that his remarkable talent may one day earn him a Nobel Prize.
Presently, Dr. Abidullah Khan serves as a medical specialist in a public hospital in London, and his wife also practices medicine there.
Faizullah Jan emphasized their roots in the Kuza Banda area of Battagram district, though they have been residing in Abbottabad for several years. The people of Battagram take immense pride in Abidullah's achievements, viewing him as an inspiration for future generations. The fertile soil of Battagram, they believe, will continue to nurture talented individuals like Abidullah Khan, who will elevate Pakistan's reputation on the global stage.
Faizullah Jan expressed hope that in the future, Abidullah will return to Pakistan, dedicating his expertise and life to serving the country and its people.
Hits: 14