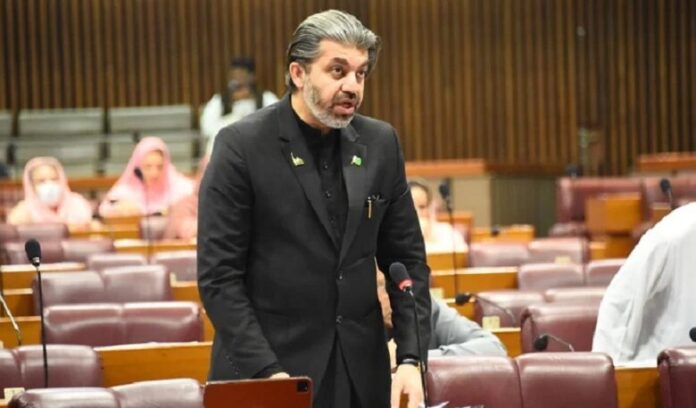 Usman Danish
The Peshawar High Court has approved the bail application of former Federal Minister of State, Ali Muhammad Khan, and ordered his release.
The court hearing presided over by a two-member bench consisting of Justice Ejaz Anwar and Justice Fazal Subhan, took place today with Additional Deputy Commissioner (ADC) Mardan appearing in place of the Deputy Commissioner. Advocate Ali Zaman and Advocate Nadeem Shah represented the petitioner.
During the hearing, Justice Ejaz Anwar questioned the ADC about the grounds for arresting the petitioner under 3MPO (Maintenance of Public Order). The ADC Mardan informed the court that DPO Mardan had issued a letter leading to Ali Muhammad Khan's arrest.
Also Read: Pakistan Clinches Test Series with Dominant Innings Victory over Sri Lanka
Justice Ejaz Anwar expressed displeasure at the petitioner's two-month detention, criticizing the authorities for being too obedient to "others' instructions", regardless of their legality.
Justice Ejaz Anwar further emphasized that if a deputy commissioner becomes a target, it discourages anyone from engaging in illegal activities. Consequently, the court granted bail to Ali Muhammad Khan, ordering his immediate release, and summoned Deputy Commissioner Mardan. The hearing was adjourned until August 8.
The petitioner's lawyer, Nadeem Shah Advocate, remarked that the court's hearing was accompanied by harsh criticism of the district administration, raising hopes for Ali Muhammad Khan's prompt release.
It is essential to remember that the Peshawar High Court had previously issued an order preventing the arrest of Ali Muhammad Khan in any criminal case until August 8, pertaining to the detailed case.
Ali Muhammad Khan, who was elected as a Member of the National Assembly from NA-22 Mardan on the PTI ticket during the 2013 and 2018 elections, remains affiliated with Tehreek-e-Insaaf. His arrest took place on May 11 in Islamabad following the incidents on May 9.
Hits: 7