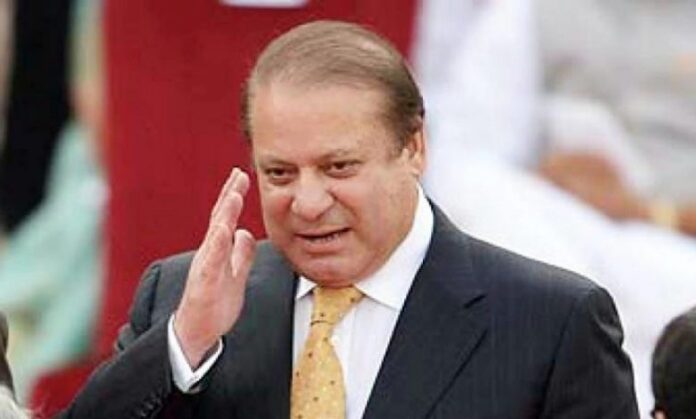 Muhammad Faheem
The Islamabad High Court has granted a suspension of the arrest warrant issued for former Prime Minister Mian Muhammad Nawaz Sharif, extending protection from arrest until October 24. This development ensures that no immediate arrests can be made when Nawaz Sharif returns after nearly four years of self-imposed exile.
For the upcoming return of the PML-N leader, the party has orchestrated a grand "historic" rally, with participants hailing from across the country. Caravans from Khyber Pakhtunkhwa will embark on their journey through three distinct routes.
Departing from Peshawar by train on the evening of October 20, convoys from southern districts will utilize Dera Ismail Motorways, and a convoy departing from Peshawar Toll Plaza will encompass contingents from Malakand Division and Hazara Division. The culmination of these caravans will be in Lahore, as they converge on the motorways.
PML-N Provincial President Engineer Amir Muqam assured that the dedicated workers themselves would shoulder all caravan expenses. Expecting significant worker turnout from across the province, he emphasized that the people of Khyber Pakhtunkhwa would play a pivotal role in determining the region's future government.
Muqam noted the historical welcome that awaits Nawaz Sharif upon his return, highlighting that the people of Khyber Pakhtunkhwa are firmly behind him. With Nawaz Sharif's anticipated return on October 21, a new chapter in Pakistan's development is set to commence, potentially leading to his fourth term as Prime Minister.
Also Read: Broad Daylight Shooting Claims the Life of Malik Dawood in North Waziristan
Dr. Sadia Kamal, a seasoned journalist, and analyst in Islamabad, believes that the Islamabad High Court's decision indicates Nawaz Sharif's imminent return and the possibility of him becoming Prime Minister for the fourth time. However, this development raises questions about the "Mjy ku nikala", and "vote ko izzat do" narrative and the circumstances leading to his exile. While Nawaz Sharif is a seasoned politician, there are lingering rumors about his return.
Dr. Sadia Kamal further notes that Maryam Nawaz's presence during the welcome rallies has primarily been limited to Punjab, neglecting visits to Sindh, Balochistan, and Khyber Pakhtunkhwa, despite the presence of PML-N workers in all three provinces. She underscores the importance of political leaders visiting various regions, as political parties should cater to all constituencies. However, currently, political parties appear to be focusing their efforts primarily on Punjab.
It's important to recall that Nawaz Sharif left for London in November 2019 for medical treatment and subsequently embarked on self-imposed exile. Although initially advised by doctors to avoid long-distance travel, he has since visited Saudi Arabia and Dubai several times after regaining his health. His trips also included vacations in Europe. Now, Nawaz Sharif is returning home and will lead the party's election campaign.