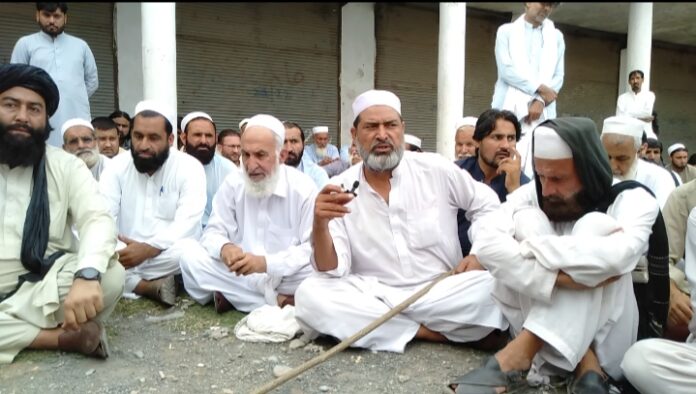 Khadim Afridi
In Bara Shalobar, a policeman and his colleague sustained injuries while attempting to throw a hand grenade at a house, believed to be connected to an extortion scheme.
According to sources, the alleged police officer, accompanied by his friend Sajid Afghani, attempted to hurl hand grenades at Chairman Engineer Arifullah's residence in the Nasrullah Kay Nogazi Baba area of Shalobar, on the outskirts of Bara, between Thursday and Friday night. However, the grenade rebounded and exploded, resulting in injuries to policeman Abdul Qadir and his colleague Sajid Afghani, who were promptly transported to the hospital.
Following the incident, the police discreetly detained the officers involved, including the Syed Karim check post in-charge, and relocated them to an undisclosed location for further investigation. The police declined to provide further information on the matter.
Also Read: Conjunctivitis Epidemic Strikes Mardan, Affecting Both Adults and Children
In response to the incident, the DPO Khyber issued a statement indicating that two local police officials had been implicated in the attack on the house. Consequently, SP Khyber has assembled an investigative team to look into the matter. The statement asserts that the two police officers have been apprehended as suspects, and a comprehensive investigation has been initiated to bring all involved parties to justice.
A Grand Jirga of the 'Qaumi' Council of the Shalobar tribe, along with anti-extortion mafia leaders in the region, convened in Qambarabad Bara to address the situation. Abdul Ghani Afridi, the elected chairman of the 'Shalobar Qaumi Council,' revealed that three policemen, including those responsible for the grenade attack on VC Chairman Arifullah's house, have been arrested by the DP. This was done pursuant to orders for their detention and investigation.
Expressing deep concern over the alleged involvement of police personnel in extortion and acts of terrorism, Abdul Ghani Afridi demanded that the government establish a JIT (Joint Investigation Team) for a thorough inquiry within 24 hours. He cited a surge in incidents involving threatening phone calls and target killings related to kidnap-for-ransom extortion in the Khyber district.
Abdul Ani Afridi emphasized that exposing and punishing those involved is essential, as it is unlikely that only a couple of individuals are responsible. He warned that if their demand for a JIT is not met within 24 hours, they will stage a protest dharna (sit-in) on Frontier Road until appropriate action is taken against the alleged extortionist policemen.