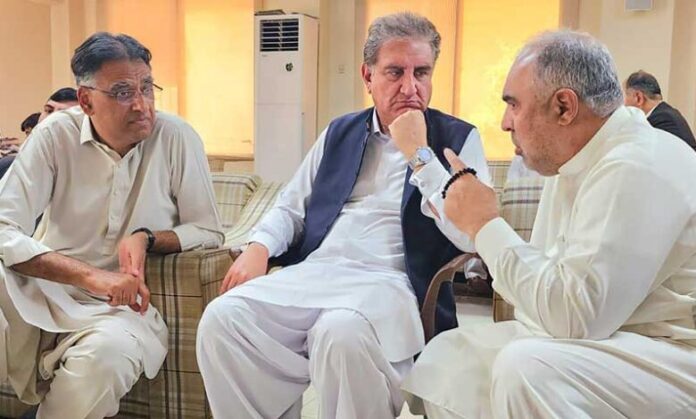 Peshawar: The Peshawar High Court has granted one-day interim bail to Pakistan Tehreek-e-Insaf (PTI) leaders Shah Mehmood Qureshi and former PTI General Secretary Asad Umar, instructing them to approach the appropriate court in Islamabad.
Shah Mehmood Qureshi and Asad Umar, facing charges of rioting and violation of Section 144, had approached the Peshawar High Court after their bail pleas were rejected by the local court in Islamabad. The cases were registered at the Tarnool police station.
During the bail hearing, Justice Waqar Ahmed of the Peshawar High Court directed the police not to arrest anyone within the court premises.
Also Read: Man Arrested for Allegedly Slaughtering Wife and Infant in Peshawar
The court has granted bail to Shah Mehmood Qureshi and Asad Umar until tomorrow and has instructed both leaders to appear before the relevant court in Islamabad by tomorrow. Furthermore, the court has ordered the police not to arrest the two leaders until the given deadline.
Hits: 25