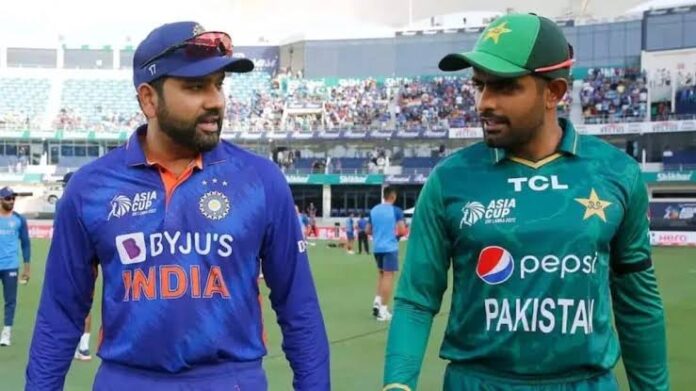 Pakistan's former Test cricketer, Sarfraz Nawaz, has confidently voiced his opinion, asserting that the Pakistan cricket team holds a stronger stance compared to its Indian counterpart.
The renowned fast bowler of his era, Sarfraz Nawaz, expressed his views during a media interaction, highlighting Chief Selector Inzamam-ul-Haq's shrewd decision in assembling a formidable 18-man squad for the upcoming Asia Cup. He lauded the wisdom behind this selection, emphasizing the flexibility it offers in the face of potential fitness concerns or injuries.
Sarfraz Nawaz reserved special acclaim for Shaheen Shah Afridi, identifying him as the linchpin of Pakistan's bowling arsenal. He showered praise on Afridi's exceptional prowess on the field, particularly underscoring the potency of his opening two overs, which often spell danger for opposing batsmen. Sarfraz Nawaz also commended Afridi's masterful swing technique that further bolsters his impact on the game.
Also Read: Arrest Made in Charsadda: Accused Husband Held in Tragic Murder Case
Turning his attention to the Indian cricket team, Sarfraz Nawaz dissected the dynamics at play within the squad. He remarked on the recent shifts and transitions that have taken place, leading to an unsettled combination for the Indian team. In contrast, he firmly posited that Pakistan's lineup is fortified and presents a more robust and cohesive unit. "Pakistan is a stronger team than India," asserted Sarfraz Nawaz, underlining his confidence in his assessment.
It's worth noting that the national cricket team is set to engage in two one-day matches against Afghanistan from August 22 to 24, in a series set to unfold in Sri Lanka. Subsequently, the much-anticipated Asia Cup is slated to kick off on August 30, promising riveting clashes until its culmination on September 17.
Following this, cricket enthusiasts can gear up for the World Cup festivities, which will see ten prominent cricket teams converging in India. The grand event is poised to commence on October 5, with Pakistan entering the fray with a match against the Netherlands on October 6. The ultimate crescendo of this monumental competition is anticipated to grace the cricketing world on November 19.
Hits: 6