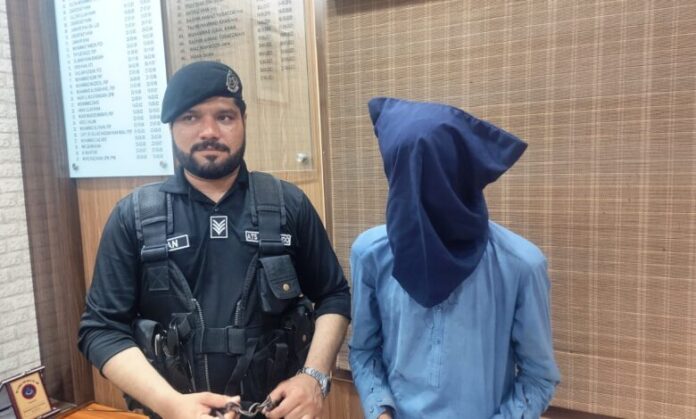 A tragic incident unfolded in Charsadda as a son fatally shot his own father. The heartbreaking event took place in Tarnab, where a woman, grieving over her husband's murder, recounted the horrifying scene to the police.
She reported that they were all present at home when the sound of gunfire shattered the air. Rushing to the window, they witnessed her husband's lifeless body and shockingly, her own son, Amanullah, holding a pistol. Amanullah swiftly fled the scene. The police have swiftly filed a murder case against the son, Amanullah.
The motive behind the incident is believed to be a monetary dispute, leading the accused to resort to such drastic action. The Tarnab Police acted promptly, apprehending Amanullah shortly after the crime. Additionally, the murder weapon was seized from the accused.
Also Read: Suicide Blast Targets FC Vehicle in Bajaur, Injures 7
In response to the tragic event, the Regional Police Officer of Charsadda, Muhammad Sulaiman, and the District Police Officer, Muhammad Arif, wasted no time in directing the police to locate and arrest the suspect.
Led by DSP City Adnan Azam Khan and SHO Tarnab Wajid Khan, the law enforcement swiftly took action, capturing the accused Amanullah, son of Zamin and a resident of Tarnab, within a matter of hours.
During the course of interrogation, Amanullah confessed to his heinous act. Furthermore, the murder weapon, a pistol, was retrieved based on the accused's identification.
Hits: 14