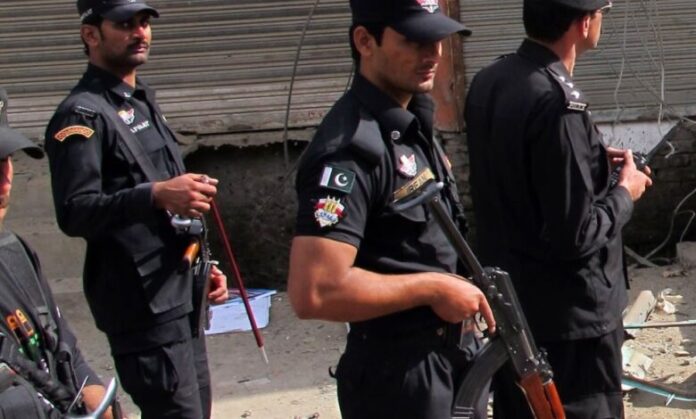 Rafiullah Khan
A woman in Swat has made troubling allegations regarding the disappearance of her two sons, who were initially detained by the Banr police station on charges of theft.
Asma (a pseudonym), the mother of Yasin, 22, and Irfan, 14, has reported that her 14-year-old son, Irfan, was arrested by the Banr police six days ago on theft charges. The following day, police took Irfan with them, forcibly entered their home, and conducted a search, but found nothing incriminating.
However, during the search, the police reportedly seized 22,000 rupees and a gold ring. Asma claims that the police subjected her child to physical abuse in her presence, pressuring him to admit to a crime he did not commit.
Asma went on to assert that during the police raid on their home, their doors were broken, and a gold ring and 22,000 rupees in cash were taken away. She emphasized their impoverished status, stating that they worked as domestic laborers to provide for their children.
The mother conveyed that the police have been inconsistent in their claims, at times alleging the theft of 8 million rupees, and at other times asserting over 1 crore has been stolen. Asma questioned how her children could hide such substantial sums, emphasizing that it was beyond reason.
Furthermore, she detailed that her elder son, Yasin, works as a laborer in Lahore and was rushed to the police station the day after his younger brother's arrest. In response, the police allegedly detained him as well.
Also Read: Empowering Citizens: The Right to Information Act Unveiled
It has been six days since the incident, and the children have not been reunited with their family, nor has an FIR (First Information Report) been filed against them. The police maintain that the children are not in their custody, raising questions about their whereabouts.
When SHO Banr Jahan Alam was contacted about the situation, he expressed ignorance, stating that there were no FIRs registered against those names, and no such children or accused were in their custody.
District Police Officer Shafiullah, when contacted, stated he would investigate and provide further information. However, more than 12 hours have passed with no updates on the children's whereabouts.
Reacting to the case, Mushtaq Khan, the former president of Swat Bar and a legal expert, expressed astonishment. He highlighted that the police cannot detain an accused in the police station without an FIR, nor can they subject them to torture. Typically, individuals accused of theft are presented in court the day after the FIR is filed. Police can secure custody for a day or two, but detaining someone for six days violates the law.
In such cases, Khan suggested that the parents of missing children should apply to the Sessions Court for assistance in locating their children.
Notably, Irfan, the 14-year-old, works in a handicrafts shop in Mingora, where the owner has accused him of theft. The parents of the children are seeking justice from the police and other law enforcement agencies.