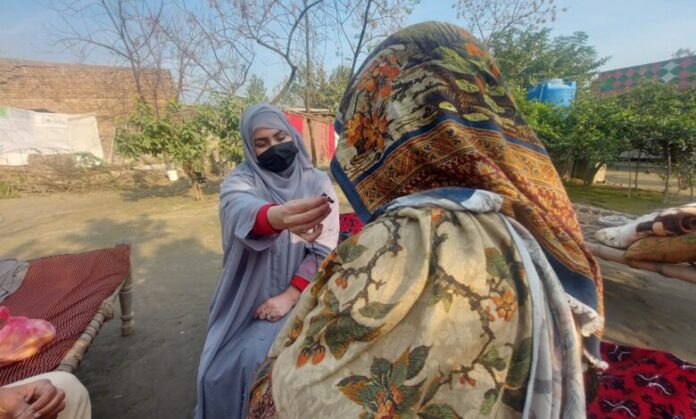 Kainat Ali
A large number of women in flood affected areas of the Charsadda district facing troubles due to the broken toilets due to the floods.
Sumera Bibi, a resident of Khyali Pul area of the district told TNN that they found their house's toilets destroyed upon returning after the floods. Besides, she said that there was no water to cleanse the toilets. "The mud had choked the toilets as well as the water pipes," she said.  She said that the due to the contaminated water, she developed skin infection. In addition to this, all the family elders also developed itchy skin due to contaminated water. "I still do not have a toilet in my house and the entire household is facing problems due to this," she said.
Hafsa, another woman said that their house toilet was also destroyed in the floods. It is still causing great pain, she said. She said that they have partitioned a corner with curtain, which is used for relieving themselves. Hafsa said that the government did not help them and they were looking to generate resources to construct a toilet.
On the other hand, authorities have not paid any attention to this burning issue so far. However, some welfare organizations are helping locals to reconstruct their broken toilets.
Umar, an office bearer of a local charity told TNN that currently they were constructing 11 toilets in different areas of the district. He said that so far six of toilets have been completed while works on the rest were currently under construction. Umar said that they were constructing the toilets in such area where they did not existed in the past or built of mud and broken.
On the other hand, many of the Charsadda district women have demanded authorities to fix their broken toilets.
Hits: 26