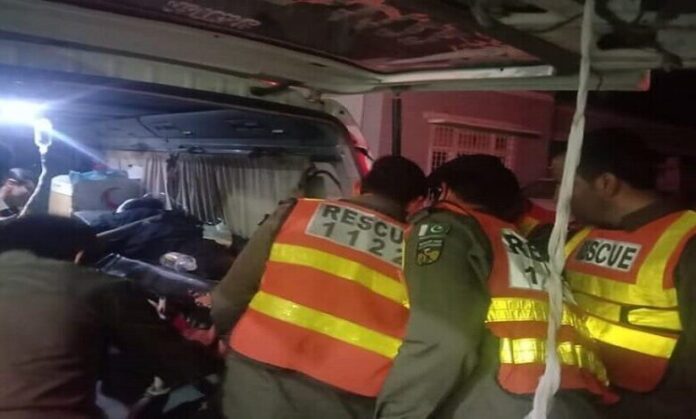 Four people, including two brothers, died due to sewer gas in the Buner district of Khyber Pakhtunkhwa.
As per the police report, the incident took place on Wednesday in the house of a person named Ghulam Akbar in Chingalai village of Hadokhel Tehsil, where the drain in the room was being cleaned while the deceased died trying to save each other.
Talking to TNN, Zafar Ali, an official of Chingalai Police Station, said that Ghulam Akbar's 16-year-old son Hamid had jumped into the sewer to take out the machine after cleaning the sewer in the room, but due to gas emanating from the sewer, he fainted and died on the spot.
To save him, another brother, 14-year-old Muhammad, also jumped into the drain and he also reportedly died due to suffocation.
Zafar said that on hearing the screams of the family members, two neighbors, 27-year-old Jamrez Khan and 25-year-old Veesan, also went after them, which also led to their death.
On the other hand, according to Rescue 1122, after the incident, with the help of local people and the police, the dead people were pulled out of the sewer and the bodies were handed over to the heirs after post-mortem.
The incident took place because of the high concentration of gas in the drain which had spread throughout the room, police said.
Hits: 12