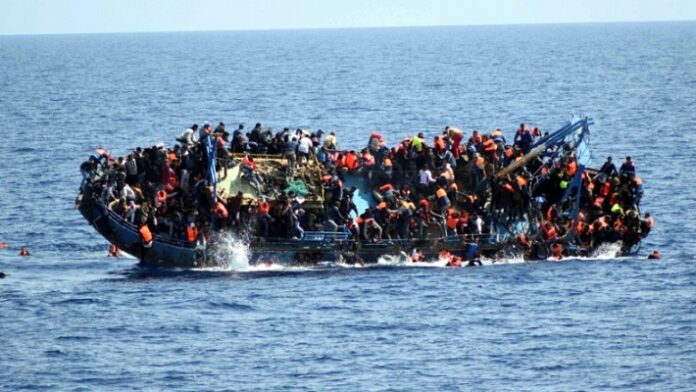 Muhammad Bilal Yasir
A few days ago, a tragic incident in Greece claimed the lives of 79 people as a boat sank. Among the 43 individuals who are still missing, many hail from different areas of Kotli in Azad Jammu Kashmir. This devastating accident has brought the dire economic situation in South Asia into the spotlight, as it is pushing numerous young people to embark on perilous journeys abroad in search of a better future.
Reasons for illegal migration
Severe economic crisis, skyrocketing food prices, insecurity, and a lack of job opportunities are some of the key factors compelling many Pakistanis to undertake hazardous journeys to reach Europe. An additional nine million Pakistanis are facing poverty, while one-fifth of the country's population already lives below the poverty line.
The current inflation rate exceeds 30 percent, exacerbating the wealth disparity between the rich and the poor. The burden of this economic crisis is disproportionately borne by the impoverished, as the wealthy evade paying taxes. A staggering 1.7 million people have lost their jobs solely in the textile industry.
Also Read: Zil Hajj Moon Sighted in Pakistan, Eid-ul-Adha on June 29
These distressing statistics are provided by the World Bank, United Nations, and Asian Development Bank. Consequently, people enduring such dire circumstances are opting to leave their homeland and venture abroad, even resorting to illegal means despite the inherent risks involved.
Routes used for human trafficking
There are three primary land routes employed by human traffickers. The first route starts from Karachi and proceeds to the Taftan border, then Zahidan, Turkey, and eventually Europe.
The second route runs from Karachi to Kech, continuing to the Iranian border.
The third route, known as the notorious Nokundi Route, traverses the western regions of Quetta and Balochistan, leading to the border towns of Taftan, Mishkeh, and Rajeh. From there, individuals travel to Iran and eventually reach Turkey.
In brief, the 900 km border between Pakistan and Iran encompasses various land routes exploited by human smugglers. Gwadar is also used as a departure point for the sea route. People are loaded onto boats at Pasni, Jiwani, Pushukan, or Sarbandan, embarking on a perilous journey through the Gulf of Oman to reach Iran.
Mourning announced in Pakistan over Greek boat accident
Prime Minister Shehbaz Sharif has declared a day of mourning to honor the lives lost, not only of Pakistanis but also others involved in the boat accident near Greece on June 19. The national flag will be flown at half-mast on this day of mourning. Additionally, special prayers will be offered for the deceased, as per the announcement issued by the Prime Minister's Office. Unfortunately, many Pakistani citizens remain missing in this tragic incident that unfolded in the sea near Greece.
The government should take proactive measures to identify and combat human trafficking practices in the region. Strengthening existing laws pertaining to human trafficking is crucial, along with imposing severe punishments on those involved in such heinous crimes. Unless those who jeopardize human lives are held accountable, countless lives will continue to be lost each year.
Hits: 40