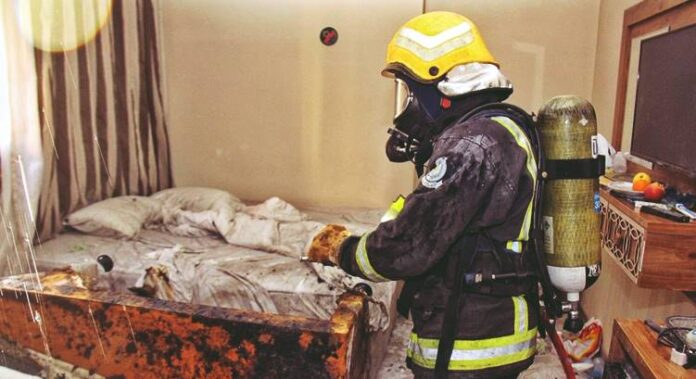 Makkah, Saudi Arabia: In a devastating incident, a fire broke out in a hotel located on Ibrahim Khalil Road in Makkah, resulting in the loss of eight precious lives of Pakistani Umrah pilgrims. The unfortunate incident occurred on Friday, leaving six other pilgrims injured and causing profound grief among the Pakistani community.
The Pakistan Consul Welfare confirmed the distressing news, stating that the fire engulfed the hotel, leading to the untimely demise of eight Pakistani citizens. The identities of four victims have been identified so far, with two hailing from Vehari and the other two from Kasur.
Also Read: A Heartbreaking Tale of Unemployment and Injustice in Pakistan
Expressing deep sorrow and concern, the Pakistani Foreign Office also verified the tragic event, highlighting the immense loss suffered by the Pakistani community. The officials in Jeddah are actively engaged in coordinating with local authorities to extend support and assistance to the affected victims and their families during this trying time.
Sindh Governor Kamran Tessori expressed his heartfelt condolences over the untimely deaths of fellow countrymen in the hotel fire, saying that the nation mourns the loss of precious lives and shares the pain of the grieving families.
Investigations into the cause of the fire are underway, as authorities strive to determine the factors that contributed to this devastating incident. The safety and well-being of Umrah pilgrims remain of paramount importance, and authorities are committed to ensuring the highest standards of safety in all accommodation facilities to prevent such tragic incidents in the future.
Hits: 48