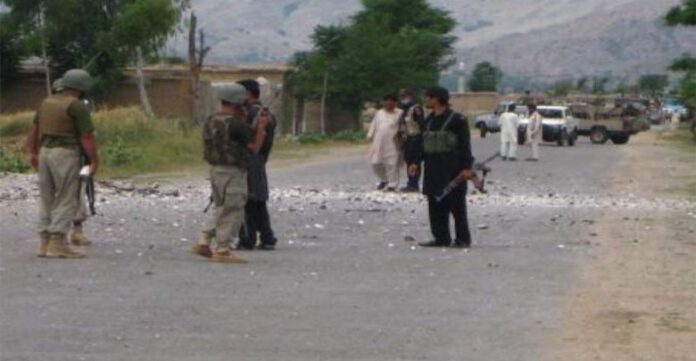 LAKKI MARWAT: Police and security forces have in a joint operation killed 12 militants of Azharuddin group in Lakki Marwat district in an intelligence based operation (IBO).
Sources said that killing of militants has also eliminated the Azaharuddin group which was active in the district. A search operation was underway in the district for past two weeks following attacks on police.
Sources said that a group of militants was on its way to Tank to escape the military operation, when law enforcement personnel were alerted about the movement. Following the tip-off, security forces chased the band of militants. Besides, Lakki Marwat police personnel were also called to site and the militants were surrounded in the Shahbaz Khel area of the district. Security forces and militants exchanged firing for several hours, wherein at least 12 militants were killed. However, sources said that identities of the slain militants have not been ascertained so far.
On the other hand, security sources told TNN that Tehrik Taliban Pakistan's Azhar-ud-Din group has been eliminated in the clash.
They said that militants were on their way to Tank for carrying out militant attacks when they were killed in clash. Sources also said that the identification of slain militants was currently in process.
On the other hand, sources also said that Azharuddin group was involved in several incidents of terrorism against police. The same group is also said to behind November 16, 2022 attack on police personnel wherein six cops were martyred.
Lakki Marwat district has over the past few months seen several militant attacks on police personnel. Security forces had launched a major search operation in the district to eliminate militants about two weeks back following several attacks, targeting police personnel.
On November 16 last year, militants had a police mobile, wherein six cops were martyred.
Hits: 46