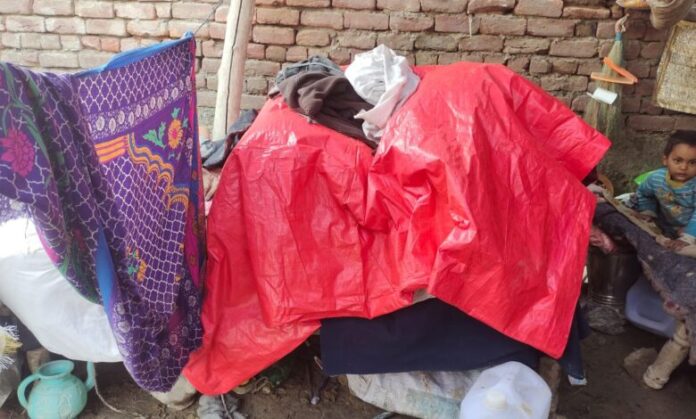 UNICEF has issued a warning highlighting that 4 million children, who were adversely impacted by the devastating floods in Pakistan last year, are still grappling with unmet basic needs and a lack of assistance. The prevailing cause for these dire circumstances is an acute shortage of funds.
In a recent statement, Unicef articulated that this year's monsoon rains have exacerbated the already challenging conditions for those affected by the floods. Tragically, this has resulted in the loss of 87 young lives across the nation.
According to the statement, a distressing reality persists wherein 8 million people, of whom half are children, continue to lack access to clean water within flood-affected regions. Furthermore, over 1.5 million children residing in districts ravaged by floods are in dire need of life-saving sustenance. Regrettably, only 57 percent of the requested US$173.5 million for UNICEF's imperative life-saving initiatives has been disbursed.
Also Read: Bank Closures Amid Security Concerns Create Hardships in Tank
Abdullah Fazil, the head of UNICEF in Pakistan, conveyed that vulnerable children dwelling in flood-stricken areas have spent an entire year under the shadow of fear. Bereft of homes, loved ones, and schools, they remain afflicted by the aftermath. The onset of monsoon rains compounds their fears, heightening the specter of disasters fueled by climate change. Although recovery endeavors are underway, a substantial portion of the populace still lacks assistance. A disconcerting reality emerges—Pakistan's children are at grave risk of being relegated to oblivion.
Recalling the events of the prior year, it's important to note that floods inundated one-third of the nation, affecting a staggering 33 million people, half of whom were children. The inundation resulted in the total obliteration of critical infrastructure, including 30,000 schools, 2,000 health centers, and 4,300 water supply facilities.
The impact of climate-induced catastrophes has further exacerbated the pre-existing disparities faced by children and families in these stricken districts. Even before the floods, a third of the children were excluded from educational opportunities. Malnutrition levels had surged to critical heights, while access to clean drinking water and proper sanitation facilities was appallingly restricted.
From August 2022 onwards, UNICEF, in conjunction with partner organizations, has been instrumental in providing primary healthcare services to 3.6 million individuals. In regions where water supply systems were compromised or entirely decimated, approximately 1.7 million people have been enabled to access clean and safe water sources. Mental health and psychological support services have been extended to over 545,000 children and healthcare workers.
Moreover, assistance has been directed towards establishing educational facilities for more than 258,000 children. In the past twelve months, UNICEF has undertaken severe malnutrition assessments for 2.1 million children, identifying those who are undernourished for their age. Out of this group, 172,000 children are currently undergoing life-saving treatment. However, the prevailing needs surpass the available resources by a considerable margin.
Abdullah Fazil, the chief of UNICEF, underscored that UNICEF vehemently implores the Government of Pakistan and partner organizations to allocate increased investments towards fundamental social services for both children and families. The continuation of such provisions remains paramount.
Hits: 7