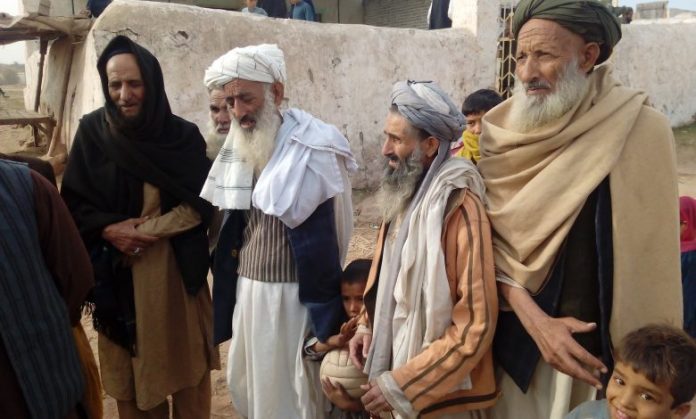 Khyber Pakhtunkhwa authorities have uncovered illegal National Identity Cards belonging to 597 Afghan citizens in the province. This revelation comes amidst a significant Afghan population in the region, with thousands of Afghan citizens involved in various activities and residing within the province.
According to data provided by the Interior Department of Khyber Pakhtunkhwa (KP), a comprehensive mapping of Afghan citizens living in the province has been finalized. The statistics indicate a total of 956,720 Afghan residents in Khyber Pakhtunkhwa. Among them, 285,608 Afghan citizens are located in administrative districts, while 22,039 reside in tribal districts. Within this population, 648,968 Afghan citizens possess Proof of Registration (POR) cards, signifying their documented status. Notably, 105 Afghan nationals are serving as imams in various mosques across the province.
Law enforcement records show that 3,911 Afghan refugees have been apprehended for their involvement in diverse criminal activities. In addition, 597 Afghan individuals have been found possessing illicit National Identity Cards.
Also Read: Two Militants Killed in Police Encounter in Tehsil Paroa
The Home Department has identified several challenges associated with Afghan refugees. These challenges include the absence of a centralized data bank for Afghan refugees and a lack of monitoring mechanisms for their transportation. Furthermore, there is no comprehensive record of businesses operated by Afghan citizens in the region.
The issuance of visas to Afghan citizens is facilitated through Pakistan's embassy and four consulate generals in Afghanistan. In 2021, a total of 409,653 visas were issued. However, there was a notable decrease in visa issuance in 2022, with 249,720 visas granted. In the year 2023, there has been a further decline, with only 116,418 visas issued so far.
To address these issues, recommendations have been put forth concerning Afghan refugees. These recommendations propose the establishment of both a central and provincial task force for mapping Afghan citizens and monitoring their movements, with the aim of preventing potential security threats.
Additionally, the cancellation of all National Identity Cards issued to Afghan citizens has been advised. The introduction of biometric authentication processes at the Pak-Afghan border and the provision of this service at all entry points are among the proposed measures. To identify illegal Afghan residents, the public would be encouraged to report any suspicions through a toll-free hotline. Finally, there are plans to commence the mapping of Afghan citizens' businesses and properties across the province to facilitate future action.