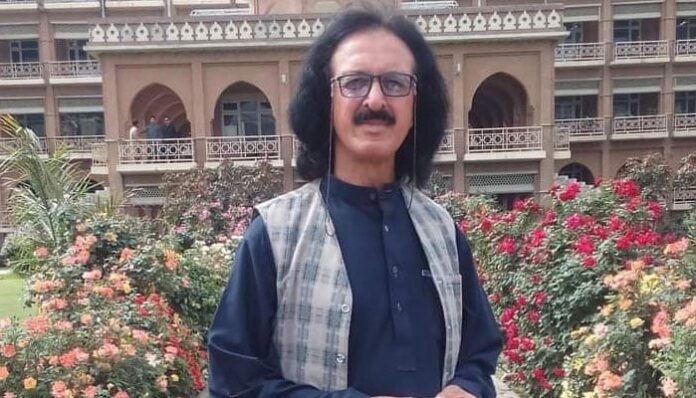 Peshawar: A security supervisor was killed, on Sunday, within the Peshawar University campus when a security guard's firearm purportedly went off accidentally.
The Peshawar University Campus Police said, the security supervisor Saqlain Bangash was 'mistakenly' shot by the security guard of the hostel, he was shifted to the hospital in critical condition where he succumbed to his injuries.
DSP Campus Fazal Rabi Khan said that supervisor Saqleen Bangash was supervising the security arrangements at Peshawar University as usual when Masood, the security guard of the private security company on duty in the international hostel, opened the gate. However, the pistol fell from his hand and accidentally went off. As a result, the supervisor received a bullet.
According to the spokesperson of Khyber Teaching Hospital, Saqleen Bagash died in the hospital, he was shot in the ribs.
This is the second incident of the same nature at the university campus within 15 days, where a security guard killed an official.
Earlier, on February 19, the security guard at Islamia College Peshawar opened fire and killed Bashir Ahmad, a lecturer at the college.
The security guard fled but was arrested later. Police took the pistol and empty shells from the scene, registered a first information report, and started an investigation, police officials say.
The University of Peshawar's administration expressed grief over the incident. It formed a seven-member committee, headed by Pro-Vice-Chancellor Prof Dr. Zahid Anwar, to probe the matter and submit its report within 10 days.
The university administration, however, described Saqlain Bangash as a former employee and current security supervisor at the Sigma Security Company.
The funeral for the deceased was offered on campus. Later, his body was shifted to his native town Hangu for burial.
There is great resentment among the faculty, administrative staff, and students of the university over the two incidents that occurred recently.
Hits: 37