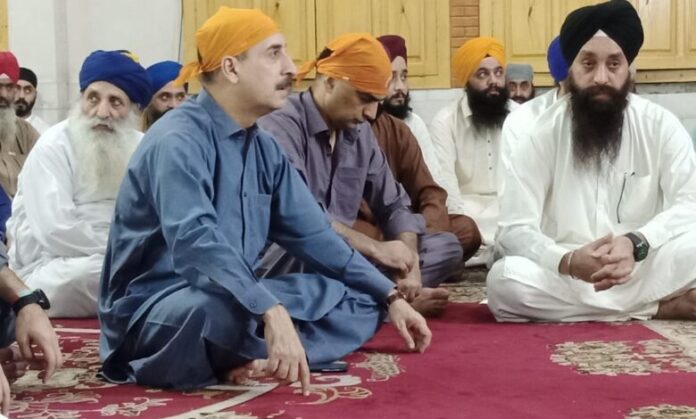 Peshawar: In another shocking incident, a Sikh trader named Manmohan Singh was brutally killed by unidentified assailants in the Yakkatoot area on Saturday.
The tragic incident took place as Manmohan Singh was returning home in a rickshaw and was targeted by the attackers in the Guldara Chowk, leading to his untimely and devastating demise.
This incident marks the second attack on the Sikh community in the provincial capital within a span of 24 hours. The individual who was injured in the previous day's attack is currently receiving medical treatment.
Also Read: TikToker Sandal Khattak Denies Hareem Shah's Allegations, Calls Them Baseless
Upon receiving the news of the shooting, the police swiftly responded to the scene and initiated an investigation. The authorities have gathered evidence from the crime scene and are actively searching for the perpetrators, who managed to escape after the incident. CCTV camera footage is also being obtained to aid in the identification of the assailants. As of now, no arrests have been made.
Following the attack, a significant number of people from the Sikh community and the deceased's family gathered at the hospital. They expressed deep anger and frustration over the repeated targeting of the Sikh community within such a short period.
Yesterday, another incident took place when unidentified motorcyclists targeted a Sikh grocery store in Rasheed Garhi, leaving a Sikh businessman named Tarlok Singh injured. The police are considering both incidents as targeted attacks aimed at creating unrest and destabilizing the Sikh community.
It is worth mentioning that earlier in March, another Sikh shopkeeper named Dayal Singh was fatally shot by unknown gunmen riding a motorcycle within the jurisdiction of Rehman Baba police station in Peshawar.
Furthermore, in May of the previous year, Dayal Singh's two cousins, Ranjit Singh, and Koljit Singh, were also targeted and killed in the suburbs of Sarband Batatal Bazar. A case was registered under terrorism provisions for that attack.
Hits: 18