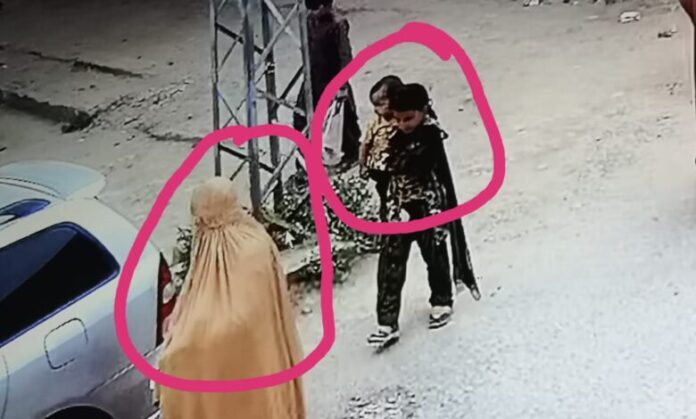 Zahid Jan
A heart-wrenching incident occurred at the Khar's headquarters Hospital in Bajaur, where a newborn baby was abducted from outside the labor room. The child was taken away by a burqa-clad woman and a young girl who claimed they needed to clean the baby and then vanished.
Nasir, hailing from the Raghagan Dag area of Bajaur Tehsil Khar, recounted that his son was born today at 9:00 in the labor room of the headquarters hospital Khar. While his wife was being prepared to leave, his mother was holding the newborn in the labor room. It was during this moment that a woman wearing a burqa approached them, expressing the need to clean the baby. Tragically, she abducted the child right in front of their eyes.
Also Read: Incident of Quran Burning Sparks Anger in Nowshera, Accused Arrested
In response to the incident, MS Dr. Liaquat informed TNN that the abduction occurred at 10:30 am inside the hospital's labor room. Neither the staff nor anyone else was involved in this heartrending act. The case is believed to have resulted from the parents' negligence.
The hospital authorities promptly reported the matter to the police and provided CCTV footage, showing the burqa-clad woman and the eight-year-old girl who were present during the incident.
The police are now conducting a thorough investigation to recover the abducted child and bring those responsible to justice.
Hits: 26