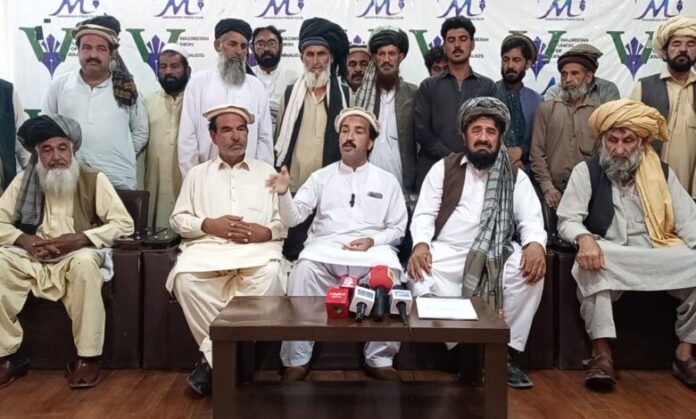 The business community in North Waziristan is pressing for compensation similar to that granted to Mir Ali Bazar, rejecting any new formula or experiment.
Anwar Hussain, the president of the Miranshah Bazar business community, voiced their demands during a press conference at the Miranshah Press Club, emphasizing the severe impact of Operation Zarb-e-Azb on Miranshah Bazar.
Hussain expressed the community's substantial losses and the government's unfulfilled promises to address them. Although approximately 1.5 billion rupees were approved for compensation, the funds have not been disbursed.
Also Read: Fading Charms: Peshawar's Historic Shinwari Market Hit by Foreigner Exodus
Initially, assurances were given regarding data verification, and the business community accepted this process. However, after road blockades and protests, negotiations led to an agreement to provide an affidavit confirming the authenticity of the data (6969 total).
Despite this, there are now indications of another verification round, causing frustration among the business community. Hussain highlighted that their verification process had already been completed, with oaths taken, making additional verifications unnecessary and delaying compensation.
The business community is urging authorities to expedite compensation checks, aligning with the approach taken for Mir Ali's business community. They warned of potential protests if their demands were not met and announced plans for implementing a future course of action in Miranshah on November 20.