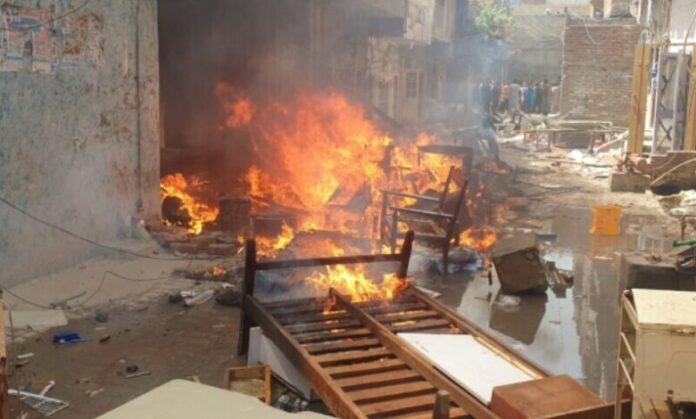 Caretaker Prime Minister Anwar ul Haq Kakar has taken immediate notice of the recent attacks on the property of minorities in Jaranwala and has instructed law enforcement agencies to promptly apprehend the culprits responsible for these actions.
Expressing his strong condemnation of the incident, Caretaker Prime Minister Anwar ul Haq stated that the distressing events in Jaranwala are deeply concerning. He emphasized that stringent measures will be taken against those who engage in violence against minorities and attempt to take the law into their own hands.
Furthermore, the caretaker prime minister has directed law enforcement authorities to ensure the arrest and prosecution of individuals involved in the Jaranwala incident, underscoring the importance of upholding justice.
Also Read: Renowned Actor Ajab Gul Nominated for Presidential Award
In his official statement, the caretaker prime minister reassured the public that the government is committed to providing equal protection and security for all citizens, regardless of their background.
Meanwhile, former Prime Minister Shahbaz Sharif conveyed his sentiments on the matter via his official Twitter account, expressing profound dismay over the events that unfolded in Jaranwala. He emphasized the universal principle that violence has no place in any religion. Shahbaz Sharif asserted that all places of worship, sacred texts, and revered figures deserve respect and reverence, urging everyone to uphold these values.
In his social media message, the former prime minister called upon the government to take decisive action against those responsible for the incident. He also appealed to scholars and leaders from various schools of thought to unite in condemning such acts of violence.
Shahbaz Sharif highlighted that Pakistan is a nation composed of diverse religious communities, and such acts of irrationality and violence should not find a place within the country.
Hits: 11