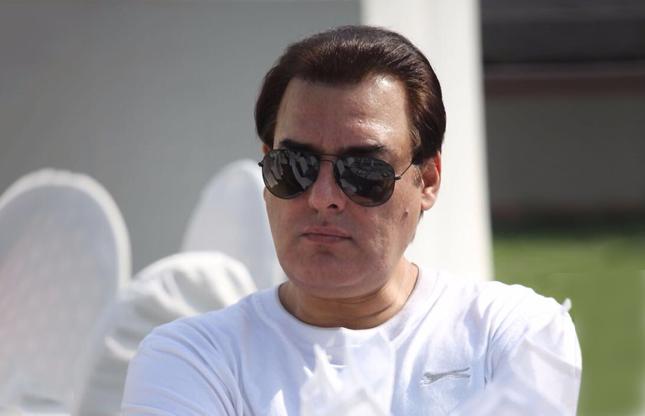 Ajab Gul, a renowned actor and director hailing from Khyber Pakhtunkhwa, known for his contributions to Pashto, Urdu, and Punjabi films, as well as TV and stage dramas, has been nominated by the Government of Pakistan for the prestigious Presidential Award for Excellence.
Following his nomination for the Presidential Award, Ajab Gul, the celebrated actor, has been receiving congratulatory messages from his fans both domestically and internationally through phone calls and social media. In certain cities and villages, fans gathered to share in the joy, distributing sweets and partaking in traditional dances like 'bhangra'.
Artistic, literary, and cultural organizations in Khyber Pakhtunkhwa have issued statements lauding the government's decision, emphasizing Ajab Gul's indelible contributions to the performing arts. He is not just a hero of one language or community, but a treasured asset to all languages and communities within the nation.
Also Read: Transporters Threaten Nationwide Strike Over Fuel Price Hike
Famous poet, writer, and senior journalist Rokhan Yousafzai, speaking to TNN, highlighted Ajab Gul's status as a senior and legendary actor. He praised Ajab Gul for not only delivering exceptional performances but also skillfully portraying characters with creativity. Rokhan also commended Ajab Gul's distinctive dialogue delivery and his successful forays into film direction.
Rokhan expressed his belief that Ajab Gul's merits deserve even greater recognition. He sees the government's initiative as a positive step that not only encourages Khyber Pakhtunkhwa's artistic community but also acknowledges their contributions on a broader scale, reaching both the public and governmental levels.
Rokhan extended his heartfelt congratulations to Ajab Gul, applauding Pakistan's government for this decision. He underscored that while this award is indeed a source of pride for Ajab Gul and the entire community, honoring legendary figures like him would further elevate the significance and prestige of such awards.
Who is Ajab Gul?
Ajab Gul is a renowned Pakistani actor, story writer, filmmaker, musician, and film director with a career spanning over three decades. He pursued martial arts during his student years and, after completing his M.A. degree in Pashto Language from Peshawar University, embarked on his acting journey at Pakistan Television Peshawar Center. His debut drama serial was 'Mausam'.
Ajab Gul collaborated with prominent directors such as Jahanzeb Sohail, Mumtaz Ali Khan, Nusrat Thakur, Rashid Dar, Yawar Hayat, Ashfaq Ahmed, and more.
He also hosted several memorable television programs, with the film music show 'Har Taan Hai Deepak' being a notable highlight. In the realm of filmmaking, he wrote scripts and directed two Urdu films, 'Khoye Ho Tum Kaan' and 'Kyun Tum Se Itna Pyaar Hai'. Additionally, he has contributed to several Pashto films.
His acting career began in 1988 with the film 'Qayamat Se Qayamat Tak', where he was introduced to the industry as a lead actor. He has appeared in over 50 films, spanning both Urdu and Pashto languages. Some of his notable Urdu films include 'Sar Kata Insan', 'Dukhtar', 'Jaanan', and 'Salute'.
Ajab Gul's talents extend to the realm of television dramas as well, where he has starred in numerous productions including 'Man Chaly Ka Sauda', 'Fareb', 'Ghulam Gardish', 'Shehrzaad', and 'Pyaas'. He has also made a mark in theater, notably in the play 'Janam Janam Ki Meli Chadar' alongside distinguished actors like Khayyam Sarhadi, Qavi Khan, and Munawar Saeed. Apart from his artistic prowess, Ajab Gul is admired for his positive demeanor and distinctive style.
His uncanny resemblance to American actor Tom Cruise has earned him the nickname "Tom Cruise of Pakistan." Ajab Gul's action-packed performances have also contributed to this moniker, solidifying his reputation as a dynamic and versatile actor within the film industry.
Hits: 24