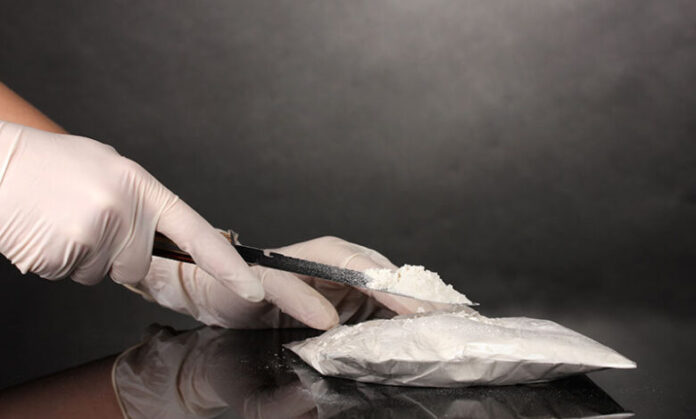 Abdul Sattar
Ajoon Kaly, a village in Charsadda district, has gained international notoriety as a hub for drug trafficking, earning it the nickname "Chota Dubai."
Located about 25 km northeast of Charsadda Bazar, this village has become a center for drug business, which now operates seamlessly through WhatsApp, allowing drug smugglers to conduct transactions globally from the confines of their homes, evading foreign countries' stringent laws and reaping vast profits.
Ahmed Ali, a former drug smuggler from Ajoon Kalay, revealed that he worked as a "mande" (an ice supplier) in Saudi Arabia for three years, transporting drugs to customers. He disclosed that most inhabitants of Ajoon Kaly, belonging to the same tribe, are currently involved in the drug trade abroad.
Also Read: Gruesome Tragedy Unfolds: Man Slaughters Wife, Injures Son in Swat
When asked about the modus operandi of the drug business from the village to Saudi Arabia, Ahmed Ali explained that WhatsApp plays a pivotal role. Drug traffickers effortlessly communicate with potential customers, offering drugs like "ice," which are smuggled in liquid form from Pakistan and later converted into ice in Saudi Arabia.
The drug trade, particularly involving ice, is flourishing in Saudi Arabia, facilitated by Ajoon Kaly dealers who operate the business from their homes, using WhatsApp to issue messages to customers.
How WhatsApp is utilized?
Ahmed Ali explained that drug dealers use a WhatsApp number registered in Saudi Arabia, known as "Ada," to communicate with ice addicts. Customers place orders through WhatsApp, instructing a Saudi Arabian operative, known as a "Maghwal," to deliver the specified amount of money to a "mandey" at a designated location.
The "mandey" places the drugs at the specified spot, captures a picture using a mobile phone, and sends it to the dealer. The dealer then informs the ice buyer, who subsequently retrieves the drugs discreetly.
To ensure anonymity, the Saudi Arabian mobile numbers solely dedicated to WhatsApp are blocked or closed in Pakistan, allowing significant drug dealers to comfortably manage their WhatsApp operations from their village homes, yielding billions of rupees.
Ahmed Ali disclosed that drug dealers and suppliers often get arrested, while the bigger players remain protected, operating from outside Saudi Arabia. He confessed to his involvement in this business for three years but has now repented and returned.
Local social worker Dawood Shah corroborated this information, stating that around seventy families in Mandani's Ajoon Kaly are deeply engaged in the drug trade, competing to amass wealth and luxurious cars.
Since these individuals do not conduct drug deals at the local level, they largely remain unscathed. However, police have discovered mobile phones during searches based on complaints from the public, leading to registered cases against the offenders.
Muhammad Abbas from the Mandani area shared that due to international drug dealers in the region, many residents of Tangi Tehsil have languished in prisons for years, facing drug trafficking charges in Saudi Arabia, the United Arab Emirates, and China. Tragically, numerous young people have lost their lives as well.
The escalating trend of smuggling drugs abroad and conducting business there is driven by limited employment opportunities in the region, prompting youth to seek financial gains overseas.
Hits: 16