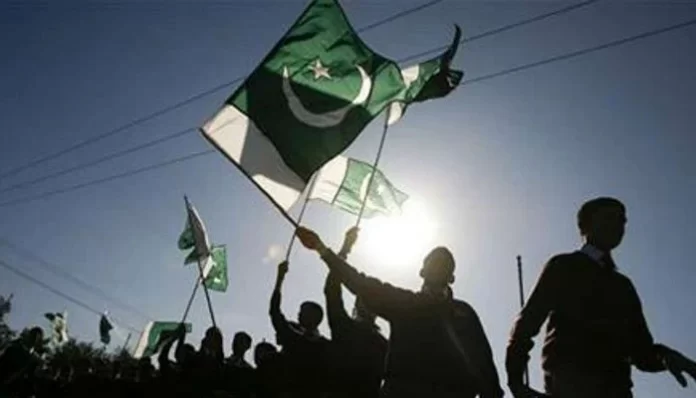 Abdul Sattar
Former PTI MPA Iftikhar Ali Mashwani is facing a total of nine cases, including charges related to terrorism, for leading a rally on Independence Day in Mardan.
According to a report from Jabr Police, on the evening of August 13, information was received that Iftikhar Ali Mashwani, along with his secretary Shabbir, brother Kabir, cousin Village Council Nazim Arshad, and other supporters, were participating in a rally on the streets. The rally was causing disruption as participants were driving cars and motorcycles without proper silencers, leading to inconvenience for the public.
The police report further indicated that during the rally, participants had used loudspeakers to deliver threatening and provocative speeches against the government, potentially inciting the public. As a result of these actions, cases were registered against them.
Also Read: Soaring Heights: Orakzai Hosts Historic Paragliding Spectacle
The police noted that the Deputy Commissioner of Mardan had imposed Section 144, prohibiting public processions and rallies, starting from August 1. The former MPA's rally was deemed a violation of this directive.
In response, Iftikhar Ali Mashwani refuted the claims, asserting that the rally he led was peaceful and held in honor of Independence Day. He stated that the rally began in Gujar Garhi and concluded at Takht Bhai Bazar. Mashwani denied blocking roads or using loudspeakers during the rally. He also clarified that his brother Kabir was not even present at the event. Mashwani expressed his intention to challenge the cases in court.
Deputy Commissioner Mardan, Captain (R) Abdul Rahman, addressed the situation, stating that Section 144 had been imposed to curb aerial firing during Independence Day celebrations. He emphasized that there was no ban on holding rallies or events in connection with Independence Day.
However, during an Independence Day ceremony, City Mayor Mardan Himayatullah Mayar highlighted a conflicting narrative. He revealed that the district administration had prevented citizens from conducting processions under Section 144.
According to Mayar, citizens had gathered at College Chowk and other intersections to express their patriotism, but the police dispersed them, using force and making arrests.
Hits: 19