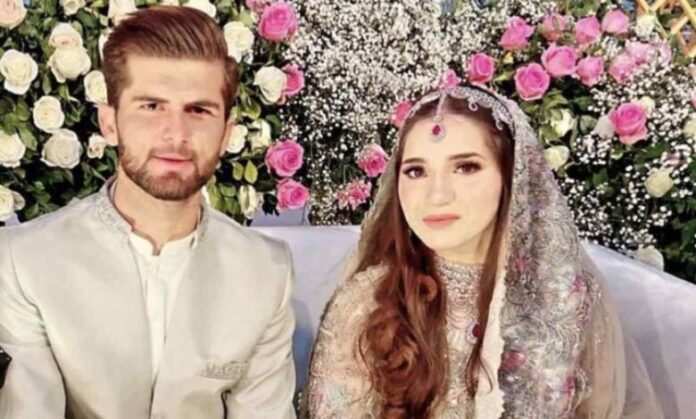 Insha Afridi, the daughter of former Pakistan cricket team captain Shahid Afridi, is preparing to tie the knot with fast bowler Shaheen Shah Afridi.
Qamar Abbas Afridi, the brother of Shaheen Shah Afridi, confirmed the wedding festivities, stating that the marriage ceremonies have already commenced in Karachi and will continue today. The grand wedding event is scheduled to take place at a private hotel in Islamabad on Wednesday, followed by an elaborate celebration in their native village, Landi Kotal.
Also Read: Jamaat-e-Islami Stages Peaceful Sit-In Protesting Rising Prices and Inflation
Earlier this year, Shaheen Afridi and Ansha Afridi exchanged their vows in a wedding ceremony held in Karachi, attended by close family members and renowned cricketers.
A few months ago, Shahid Afridi announced the postponement of his daughter Insha's wedding to national team fast bowler Shaheen Afridi due to the Asia Cup.
Following the completion of the Asia Cup, which took place in Pakistan and Sri Lanka and concluded on September 17, the wedding date for Shaheen and Ansha was confirmed for September 19.
Hits: 25