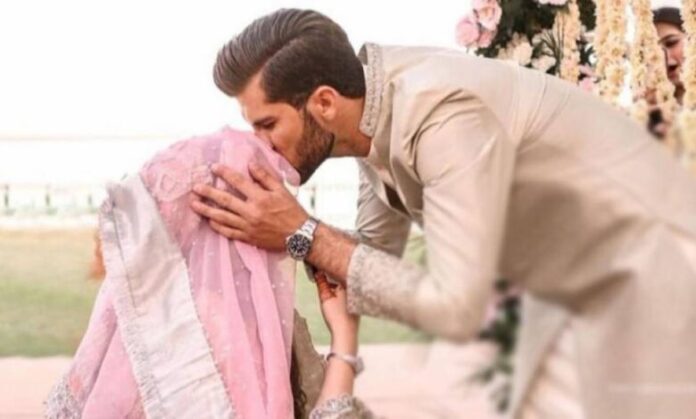 Fast bowler Shaheen Shah Afridi of the Pakistan cricket team, hailing from Khyber district, is set to wed Insha Afridi, the daughter of former cricketer Shahid Afridi, this coming September.
According to sources within the family, the renowned fast bowler's nuptials will take place in his hometown of Khyber district, and the event is expected to be graced by relatives, fellow cricketers, and notable personalities.
Also Read: Dir Upper: Remote School's Teacher Shortage Solved
Insiders from the family, speaking with TNN, revealed that preparations are already underway for the wedding ceremony, which is anticipated to take place after September 15.
It's worth noting that fast bowler Shaheen Shah Afridi and former captain Shahid Afridi's daughter, Insha Afridi, tied the knot in February of this year.
The union of Shaheen and Insha was solemnized in a local mosque in Karachi.
Hits: 16